St-Rémy Launches Oloroso Sherry Casks Finish Collection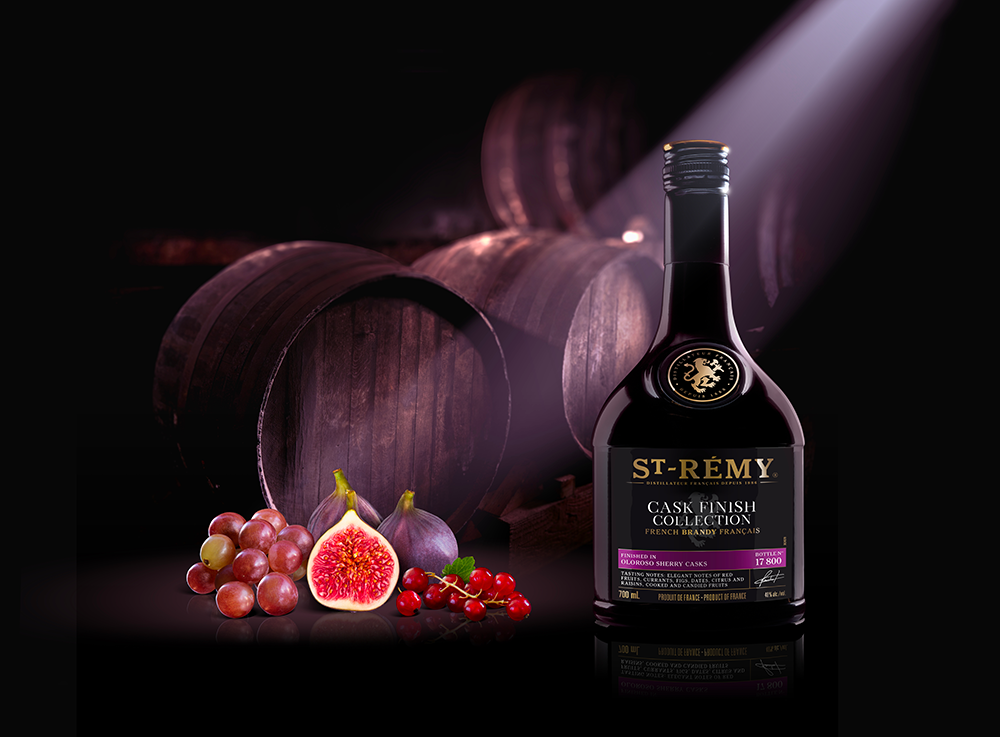 8 September 2020
This September, St-Rémy Brandy releases the fifth expression of its exclusive Cask Finish Collection, the Oloroso Sherry Casks. The Collection celebrates St-Rémy's Master Blender, Cécile Roudaut's expertise in selecting and maturing the brandy in various types of cask.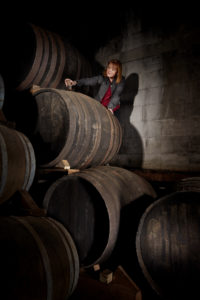 For the fifth edition, Cécile Roudaut's quest for the perfect cask brought her to aging St-Rémy in ten casks that previously held Oloroso Sherry, a fortified wine from the Spanish region of Jerez de la Frontera. The influence of the Oloroso Sherry Casks brings to the brandy notes of red fruits, cherry, fig, dates, fresh butter, ginger and liquorice.
"The dance between brandy and sherry wood is like an expressive tango. The Oloroso Sherry Casks create incredibly rich notes of red fruits, figs, dates, and cooked and candied fruits to St-Rémy brandy." Cécile Roudaut, Master Blender
Launching the collection with the French Chardonnay Casks in 2018, the Cabernet-Sauvignon Casks in 2019, and now with the recent Sherry Casks, the expression is important to Cécile. Before working in the world of spirits, she worked in the wine industry where she learnt about the wine making process and grape varieties and explored the influences of casks and the wonderfully aromatic final product. These experiences influenced Cécile's choice of selecting a Cask for the limited-edition St-Rémy Brandy.
The Oloroso Sherry Cask Finish Tasting Notes:
Appearance – Dark Golden with amber hues
Nose – Red fruits, cooked and candied fruits with a hint of biscuit
Palate – Round and sweet with notes of candied and dried fruits, biscuits, dates, chocolates and figs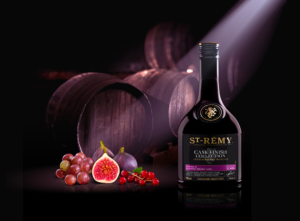 Where to find it: the St-Rémy Oloroso Sherry Casks Finish is found in global travel retail markets such as UAE, Australia, Germany, Canada, New Zealand, Qatar, Bahrain, Oman and Singapore as well as domestic markets Canada, Mexico, Norway, Finland, UAE, Tawain, Russia and China. It has limited availability, with only 17,800 bottles available in two formats, a 70cl and 1L bottles.
About St-Rémy: St-Rémy is Rémy Cointreau's French brandy, originally from the heart of the French Loire Valley. Since 1886, St-Rémy has garnered international recognition for its peerless savoir-faire and distinctive aromatic identity and style. With 130 years of brand history, the recipe continues to be passed from generation to generation: a closely guarded secret known only to the dedicated Master Blenders, well protected in its iconic black bottle. St-Rémy is present in more than 70 markets worldwide and is 100% French from the grapes to the bottling.
Please drink responsibly