LOUIS XIII unveils a new e-boutique in the United States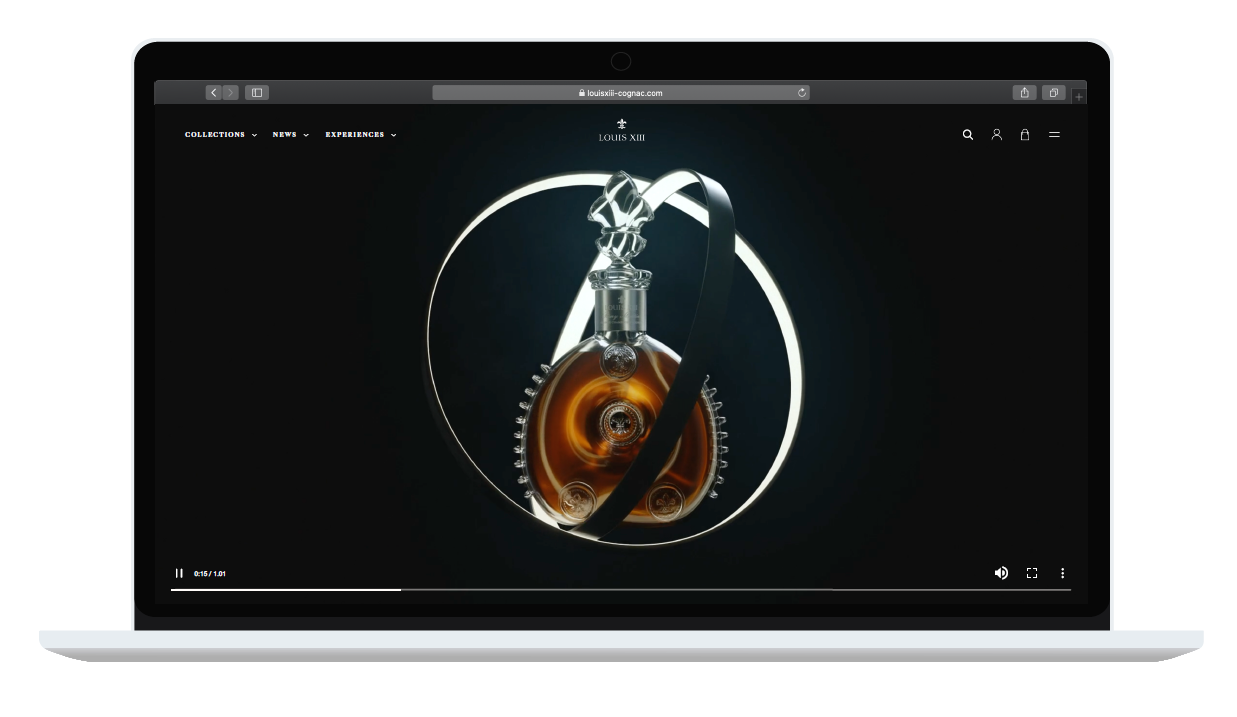 23 March 2021
After its immersive e-boutiques in London and Xi'an in 2017, LOUIS XIII launched a new e-boutique in the United States, taking visitors on a journey through its key values of time and experience.
The LOUIS XIII e-boutique reinvents the online shopping experience with exclusive, user centric features such as an exclusive online concierge service and access to events around the world. In addition, fot the fisrt time ever, LOUIS XIII cognac can be purchased direclty through the online store.
The new e-boutique invites visitors to go on a journey into the world of LOUIS XIII, emphasizing the brand's experiential approach and customer-centric philosophy. For the fisrt time ever, visitors can buy their LOUIS XIII cognac online. The customer selects the miniature, classic or magnum decanter and adds it to the basket. He finalizes his order via the integrated Reserve Bar module.
For the most privileged, the online boutique also allows the customer to register for unique events in the world's major cities, to discover service suggestions and tips for conducting their own LOUIS XIII tasting.
Discover the new LOUIS XIII e-boutique in the United States by clicking on this link.