Westland debuts Garryana 2018, Edition 3|1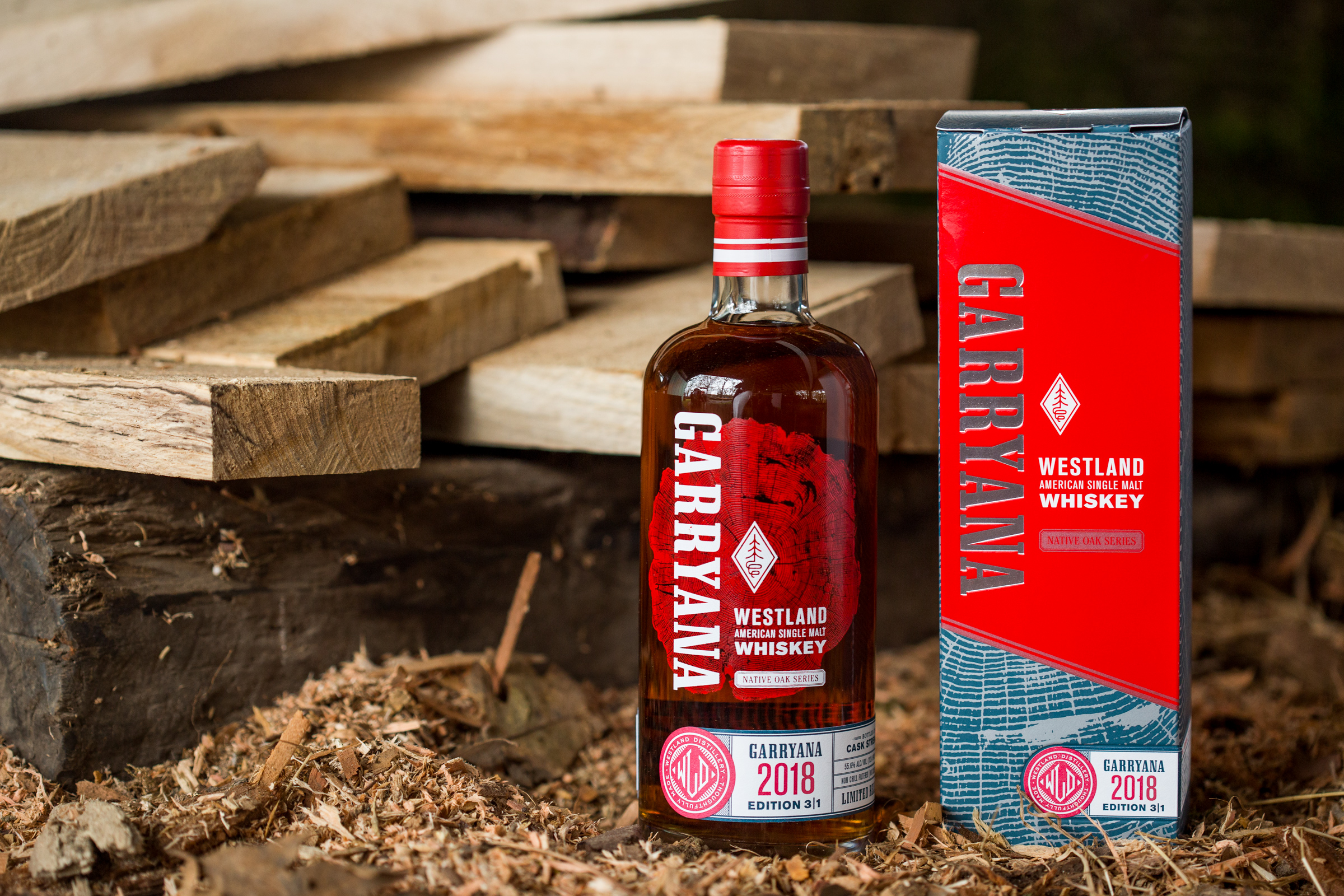 6 September 2018
On September 8th, Westland Distillery releases Garryana 2018, Edition 3|1.
To capture the flavor of the American Pacific Northwest, Westland works with local Garry Oak, releasing Garryana on a yearly basis.
Westland's Garryana single-malt series relies the very rare Quercus garryana, a species of white oak with a distinctive flavor profile that expresses the unique terroir of Westland's Pacific Northwest origins.
This year, because of the limited supply of Garry Oak, Master Distiller Matt Hofmann and Blender Shane Armstrong used a series of vattings and cask finishes for 3|1.
"Each year, we must begin with assessing what is available to us, and then be open to following a path that the cask and the whiskies reveal," Hofmann explains. "Because we cannot rely on a formula, we must be inventive in the ways we work with the supply, in order to end up with a whiskey we are proud of."
The component whiskies in this year's Garryana produces a complex, integrated flavor profile.
1,638 bottles of Garryana 3|1 will be available in limited distribution across the United States. And according to Men's Journal, it is "the must-buy American Single Malt of the Year."
Learn more.