Verallia France and Rémy Cointreau: a historic partnership supporting a joint commitment to the environment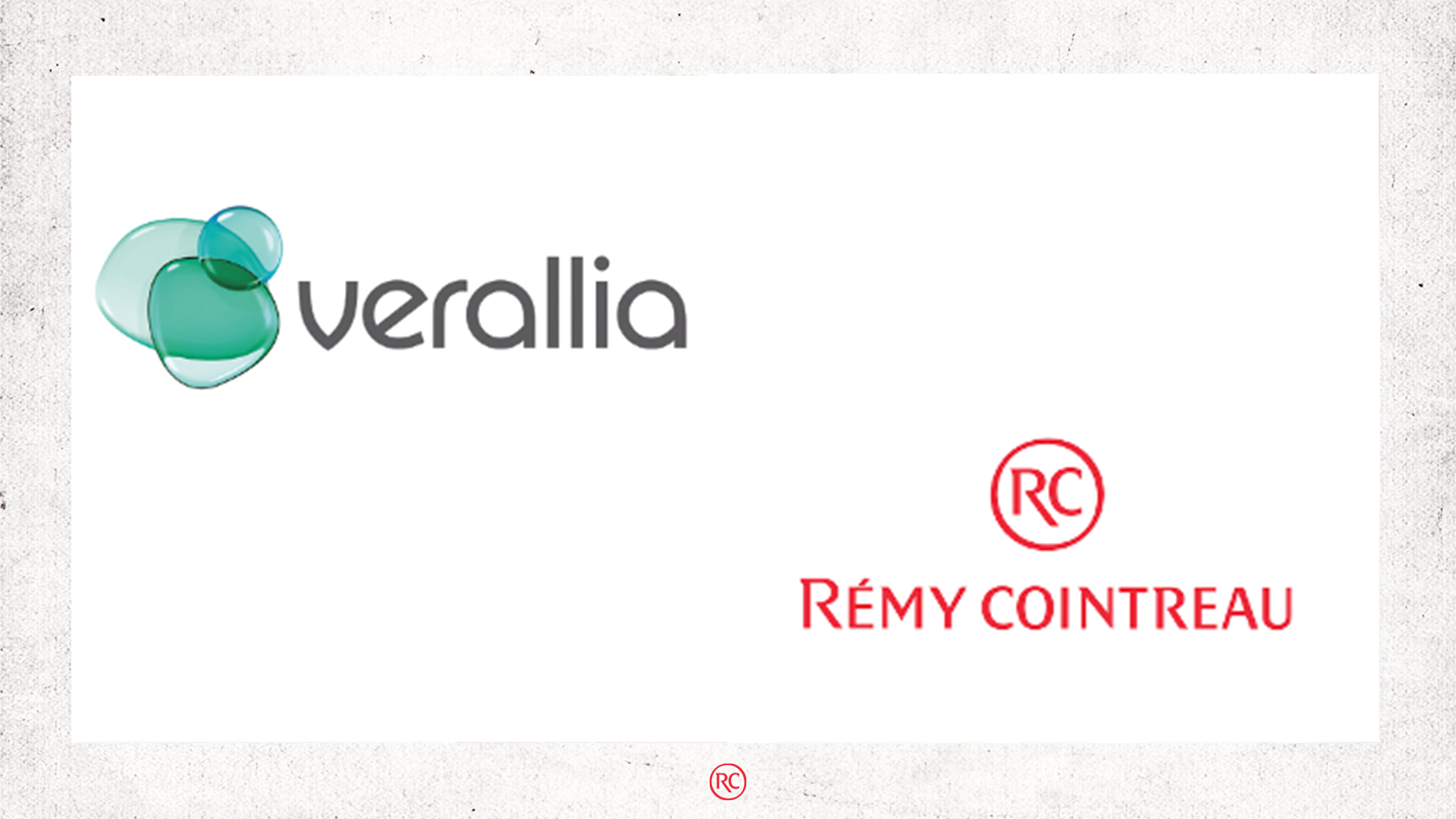 16 May 2023
Verallia France, Europe's leading producer and subsidiary of the world's third-largest producer of glass packaging for food and beverage products, supports the Rémy Cointreau group in its goal of reducing its environmental impact. Both companies have made a joint commitment to using lighter bottles and more recycled glass.
WORKING TOGETHER TO PROMOTE THE SENSIBLE USE OF GLASS IN THE SPIRITS INDUSTRY
For 14 years, Verallia has been an industry pioneer with a deep commitment to eco-design initiatives. It works closely with customers who share its ambition to reduce the environmental footprint of glass, and in particular its carbon impact.
This is the case for the Rémy Cointreau group, which supports and promotes the concept of "sustainable exception" as one of the group's core values. As such, and in the same way as Verallia, it is investing to reduce its environmental footprint and achieve "net zero" by 2050.
In recent years, the increase in the percentage of cullet used in Verallia's furnaces has enabled Rémy Cointreau to significantly reduce the environmental impact of its spirits bottles, in particular Rémy Martin VSOP and Cointreau, which now contain more than two-thirds cullet (recycled glass).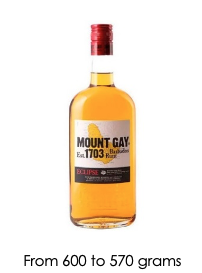 The group is also implementing reduction projects across its entire portfolio. Three spirits brands – Mount Gay rum, St-Rémy brandy and Belle de Brillet liqueur – are already reaping the rewards. These initial reductions (between -2% and -11% of the glass weight of the bottles) lower the carbon emissions linked both to producing the glass and transporting the bottles.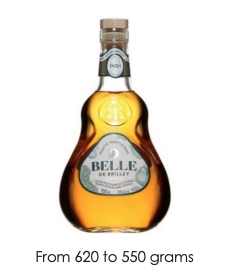 "Each time we make a bottle lighter there is a new development process: design office, tests, then industrial production. We work closely with our customers to develop the new containers. "Shaped" bottles, like those used by the Rémy Cointreau group, pose technical challenges for our factories. In addition to the shape (square, pear-shaped, etc.), we have to consider all the details, such as the engravings. On top of the objective of reducing the environmental impact, we take care to preserve the the brand identity. With these bottle-lightening projects, Verallia uses its industrial expertise to support its long-standing partners," adds Pierre-Henri Desportes – President of Verallia France.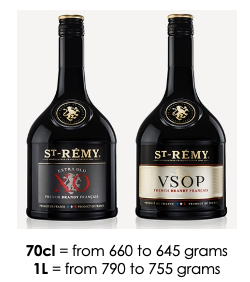 "Reducing the environmental footprint of our bottles over time can only come about as a joint effort. The first step is to halve our carbon footprint per bottle by 2030. To this end, we are reviewing our entire portfolio with the ultimate goal of 100% of our bottles being eco-designed and recyclable (or reusable). The combination of expertise and our two groups' shared environmental values contributes to rapid innovation and the emergence of sustainable solutions, of which we are particularly proud," states Patrick Marchand – Operations Director of the Rémy Cointreau Group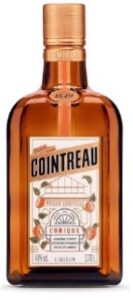 The figure: coming up 80 years: Verallia France has been producing the iconic bottle for the famous orange liqueur, Cointreau l'Unique, since 1943!
About Verallia
At Verallia, our core focus is on conceiving glass in a new way to build a sustainable future. We want to redefine how glass is produced, reused and recycled to make it the most sustainable packaging material in the world. We work together with our customers, suppliers and other partners throughout our value chain to develop new solutions that are healthy and sustainable for all.
With approximately 10,000 employees and 34 glass factories in 12 countries, we are the European leader and third-largest producer worldwide of glass packaging for food and beverage products. We offer innovative, customized and environmentally friendly solutions to more than 10,000 companies worldwide.
In 2022, Verallia produced more than 17 billion glass bottles and jars and generated €3.4 billion in turnover. Verallia is listed in Compartment A of the Paris Euronext Stock Exchange (Ticker: VRLA – ISIN: FR0013447729) and features in the following stock indexes: STOXX600, SBF 120, CAC Mid 60, CAC Mid & Small and CAC All-Tradable.
In France, Verallia continues a tradition of glass expertise through its seven factories located in Lagnieu, Cognac, Chalon-sur-Saône, Oiry, St-Romain-Le-Puy, Vauxrot and Albi. With more than 2,000 employees throughout the region, Verallia France is a leading local stakeholder with close links to the needs of the wine and food sector.
About Rémy Cointreau
All around the world, there are clients seeking exceptional experiences; clients for whom a wide range of terroirs means a variety of flavors. Their exacting standards are proportional to our expertise – the finely-honed skills that we pass down from generation to generation. The time these clients devote to drinking our products is a tribute to all those who have worked to develop them. It is for these men and women that Rémy Cointreau, a family-owned French Group, protects its terroirs, cultivates exceptional multi-centenary spirits and undertakes to preserve their eternal modernity. The Group's portfolio includes 14 singular brands, such as the Rémy Martin and Louis XIII cognacs, and Cointreau liqueur. Rémy Cointreau has a single ambition: becoming the world leader in exceptional spirits. To this end, it relies on the commitment and creativity of its 1,924 employees and on its distribution subsidiaries established in the Group's strategic markets. Rémy Cointreau is listed on Euronext Paris.
Contact
Verallia Press Office
Annabel Fuder, Isabelle Fillaud and Anne Mauvieux
verallia@wellcom.fr
+33 (0)1 46 34 60 60
Rémy Cointreau Media Relations
Mélissa Lévine
press@remy-cointreau.com