Two Great Honors for Westland Distillery at 2018 Icons of Whisky USA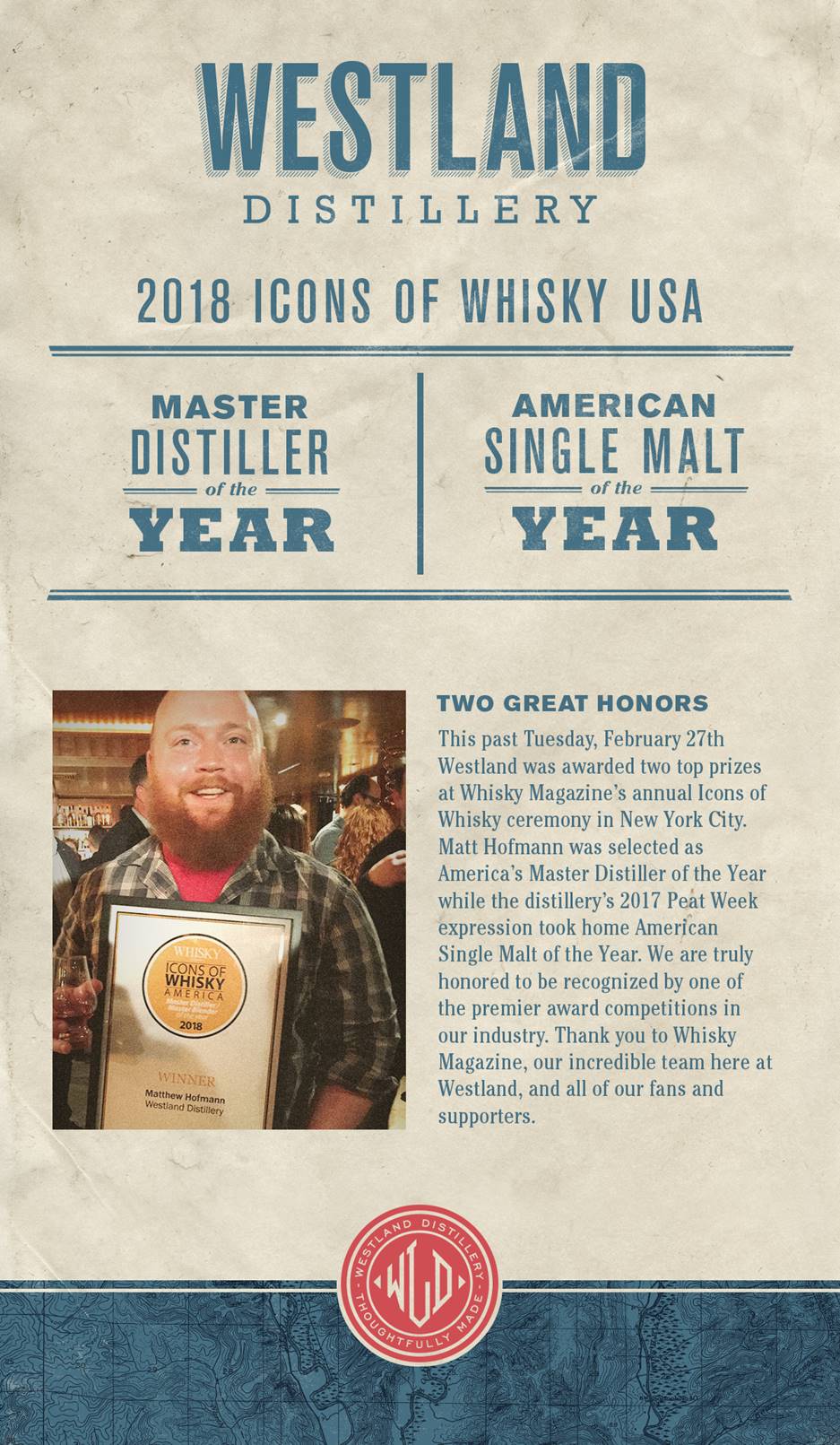 2 March 2018
On February 27th, Westland was awarded two top prizes at Whisky Magazine's annual Icons of Whisky ceremony in New York City.
Matt Hofmann was selected as America's Master Distiller of the Year, while the distillery's 2017 Peat Week expression took home American Single Malt of the Year.
We are truly honored to have Westland recognized by one of the premier award competitions in our industry.
Thank you to Whisky Magazine, our incredible team at Westland, and all of our fans and supporters.