St-Rémy French Chardonnay Cask Finish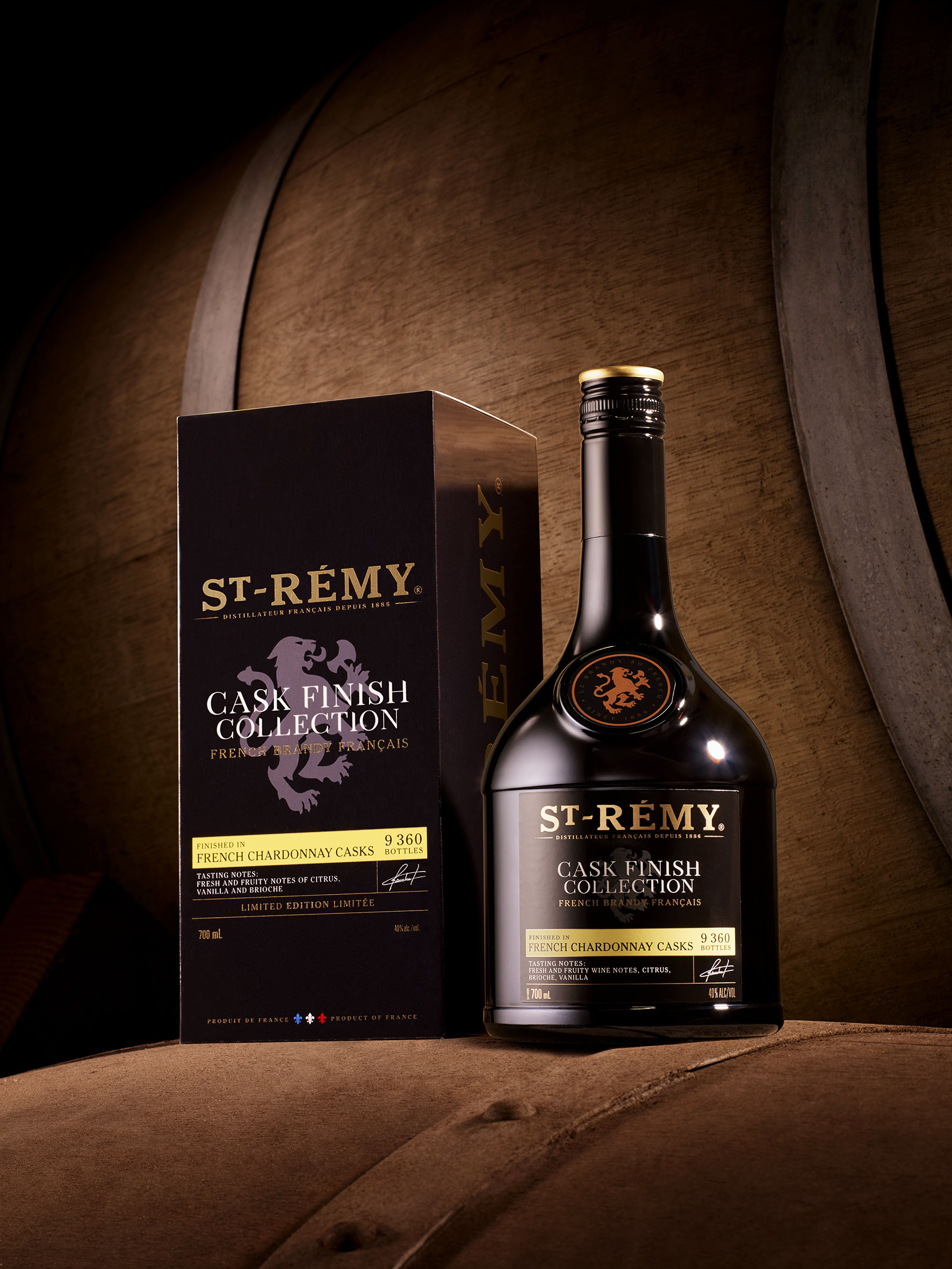 30 August 2018
On Sept. 1, St-Rémy launches French Chardonnay Cask Finish, the first release in a new collection of cask finished limited editions. The "Cask Finish Collection" celebrates St-Rémy's Master Distiller Cécile Roudaut's expertise in selecting and maturing the brandy in various types of casks.
The "French Chardonnay Cask" edition has limited availability, with only 9,360 bottles worldwide. Similarly, each of the expressions in the Cask Finish Collection will be bottled in very limited batches and will express Cécile's exploration of different casks, leading to a unique tasting experience. 
"My aim for the 'French Chardonnay Cask' was to replicate all the subtlety, freshness and liveliness of Chardonnay wines. I was convinced that the result would be a sensational mis of sumptuous aromas and flavours, that can be best enjoyed neat or on the rocks," Cécile shares.
Tasting Notes
Appearance: Dark golden yellow with amber tints.
Nose: Long, rich and smooth, with a balance of woody, vanilla, fruity and spicy notes.
Palate: Rich, fruity and harmonious, with a fine balance, silky and full-bodied structure that provides persistence and roundness to the product, whose toasted notes are enchanced by barrel aging. This product is full of subtlety, with a rich, lively and dynamic finish.  
To learn more, view the press release below.