Rémy Cointreau advocates for the spirits industry at the Paris International Agricultural Show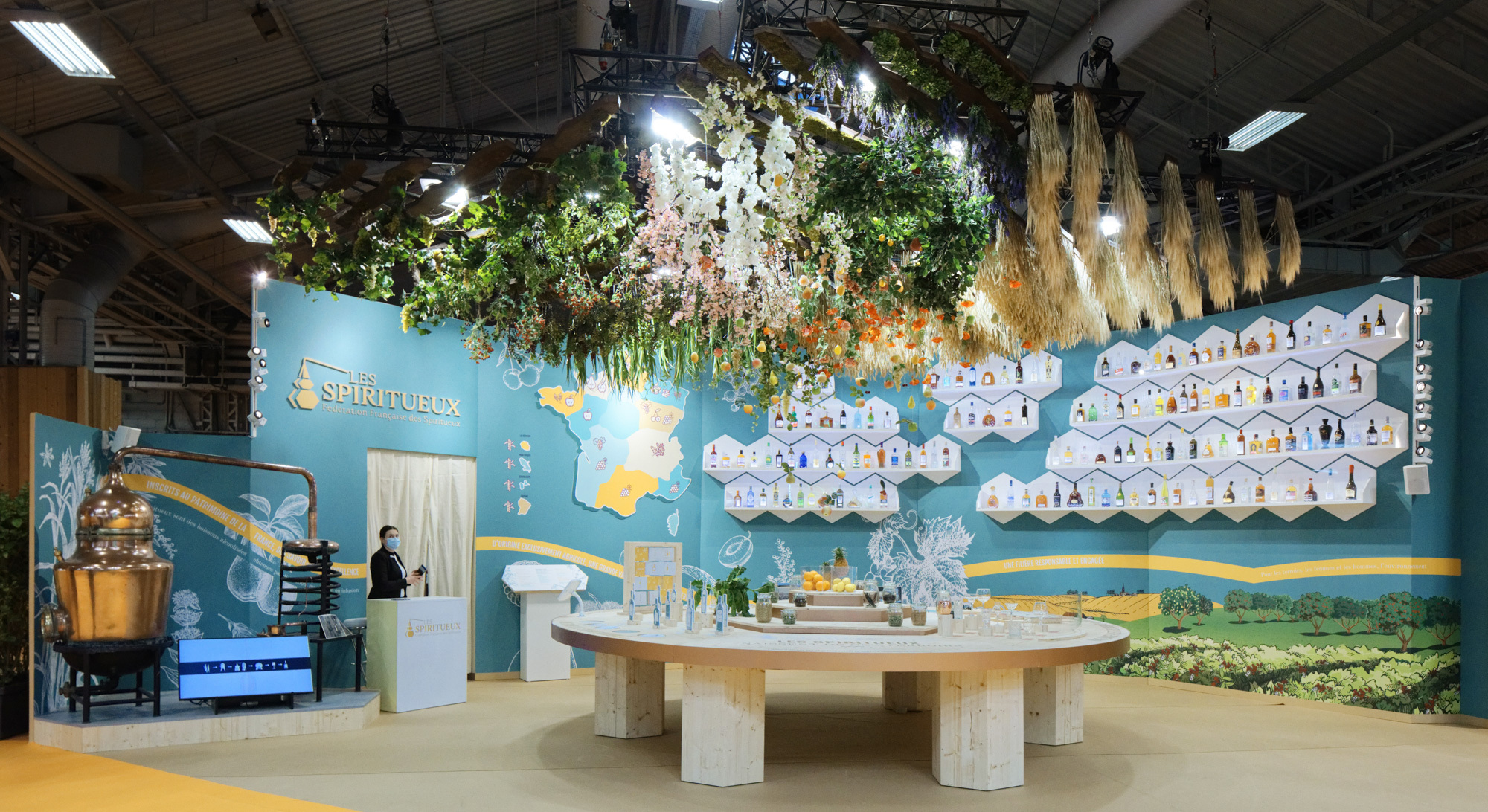 4 April 2022
For the first time, the spirits industry was present at the Paris International Agricultural Show that took place in Paris from February 26 to March 6, through the French Spirits Federation (FFS) booth. Among 30 member companies, Rémy Cointreau was represented by Éric Le Gall , Director of Institutional Affairs and Public Affairs France, and Luc Vlaminck , Group Director for Public Affairs and Treasury.
The general public was able to discover our industry, notably thanks to educational activities, while a private space was reserved for specific guests to hold meetings and discuss the challenges of the sector.
Éric Le Gall notes that the event was a success: "First of all, the stand was superb and the creative choices highlighted the link with the terroir and the diversity of our spirits. We were able to welcome ministers, deputies, senators or local elected representatives. We had a good quality of exchanges around the defense and promotion of our category and underlined the economic weight of our sector in the foreign exchanges of France. It was also an opportunity to highlight the Cognac category in France."
"It was an opportunity to present to ministers and parliamentarians the important issues of the moment and the French and European orientations in environmental, tax and supply chain matters. This was all the more important in this year of presidential and legislative elections" Luc Vlaminck adds.

KEY NUMBERS OF THE STAND
• 51 geographical indications represented
• 11 ministers as well as 6 presidential candidates and their delegations received
• Around 50 parliamentarians, 50 local elected officials and around 100 parliamentary assistants met
• 24 professional organizations and companies met
• 30 interviews conducted