Port Charlotte Islay Single Malt Scotch Whisky Relaunch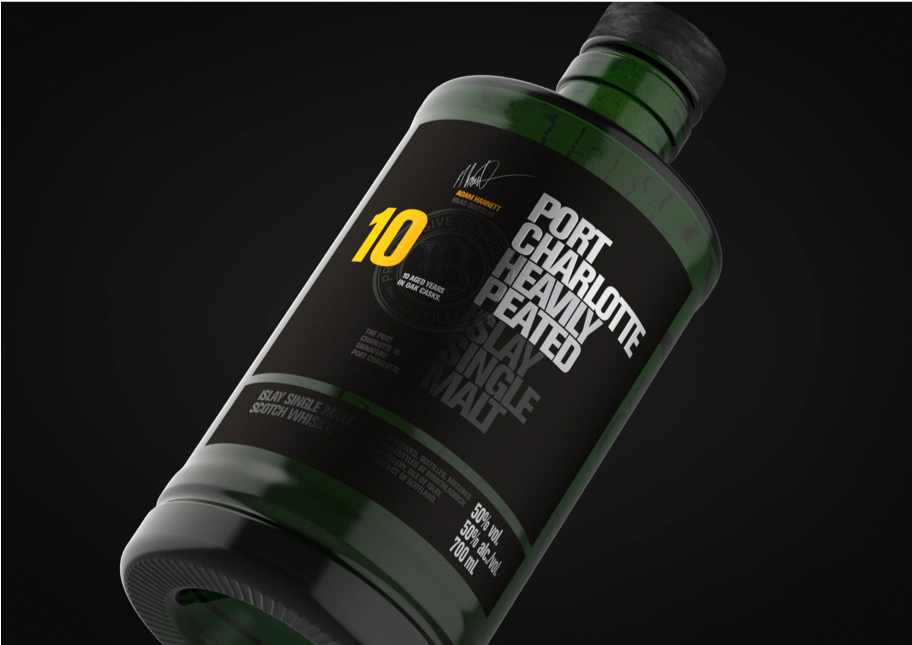 5 June 2018
Bruichladdich Distillery is relaunching Port Charlotte this summer! The Progessive Hebridean Distiller's heavily-peated range of Islay single malt is to be introduced with four new products, distinctive new packaging and for the first time in the distillery's history, dedicated communications.
The first of the new products is Port Charlotte 10. As with all Bruichladdich Distillery malts, Port Charlotte 10 is distilled using 100% Scottish barley. It will be available in a 70cl/75cl bottle, with an exclusive one-litre edition for Global Travel Retail.
The second is a new 2011 vintage of Port Charlotte Islay Barley. Bruichladdich Distillery's Director of Distilling and Head of Operations Allan Logan currently works in partnership with 17 farmers across the island of Islay, all of whom grow exclusively to provide local barley for the Bruichladdich, Port Charlotte and Octomore ranges of single malt.
Two cask explorations of Port Charlotte are expected for an autumn release. The cask strength, limited editions have been drawn from casks hand-selected by Head Distiller Adam Hannett. The first, for domestic markets, will feature a 2010 vintage, matured in fine oak casks from Bordeaux's left bank. Bottled at 59.2%, the Port Charlotte MRC:01 2010 combines rich aromas of fruit-laden oak and strong peat smoke.
Exclusively for travel retail, the Port Charlotte MC:01 is a 2009 vintage matured in ex-Marsala casks. The bottling signifies the first ever Marsala matured Port Charlotte available in GTR.
All four spirits will be introduced in a landmark bespoke bottle. The opaque green glass nods towards the heavily-peated category of Islay single malt, whilst the modernist design and attention to detail reflects the progressive nature of the distillery: the first major distiller to conceive, distill, mature and bottle on the island.
"We are committed to source 100% of our barley from Scotland, 33% of which is now grown on Islay," Bruichladdich Distillery CEO Douglas Taylor shares. "We have reintroduced ancient varietals and experimented with regionality for texture and flavour. All our whiskies are conceived, distilled, matured and bottled on Islay, unchill-filtered and colouring free, using Islay spring water.
"We are committed to our community. We aim to be Islay-centric in everything we do and care about the positive economic and social impact our business has on the island. Over time we have become the biggest private employer on Islay; made possible because we are mature and bottle all our whiskies here. This vision has resulted in direct employment for 76 people at the distillery, with countless more involved through partnerships.
"Ultimately, we are a collective of like-minded people, passionate about this island and the single malt whisky we make here."
Learn more about the product range in the press release and toolkits below.
Port CHarlotte islay barley 2011 toolkit