Night-Time Walks by Alfred Cointreau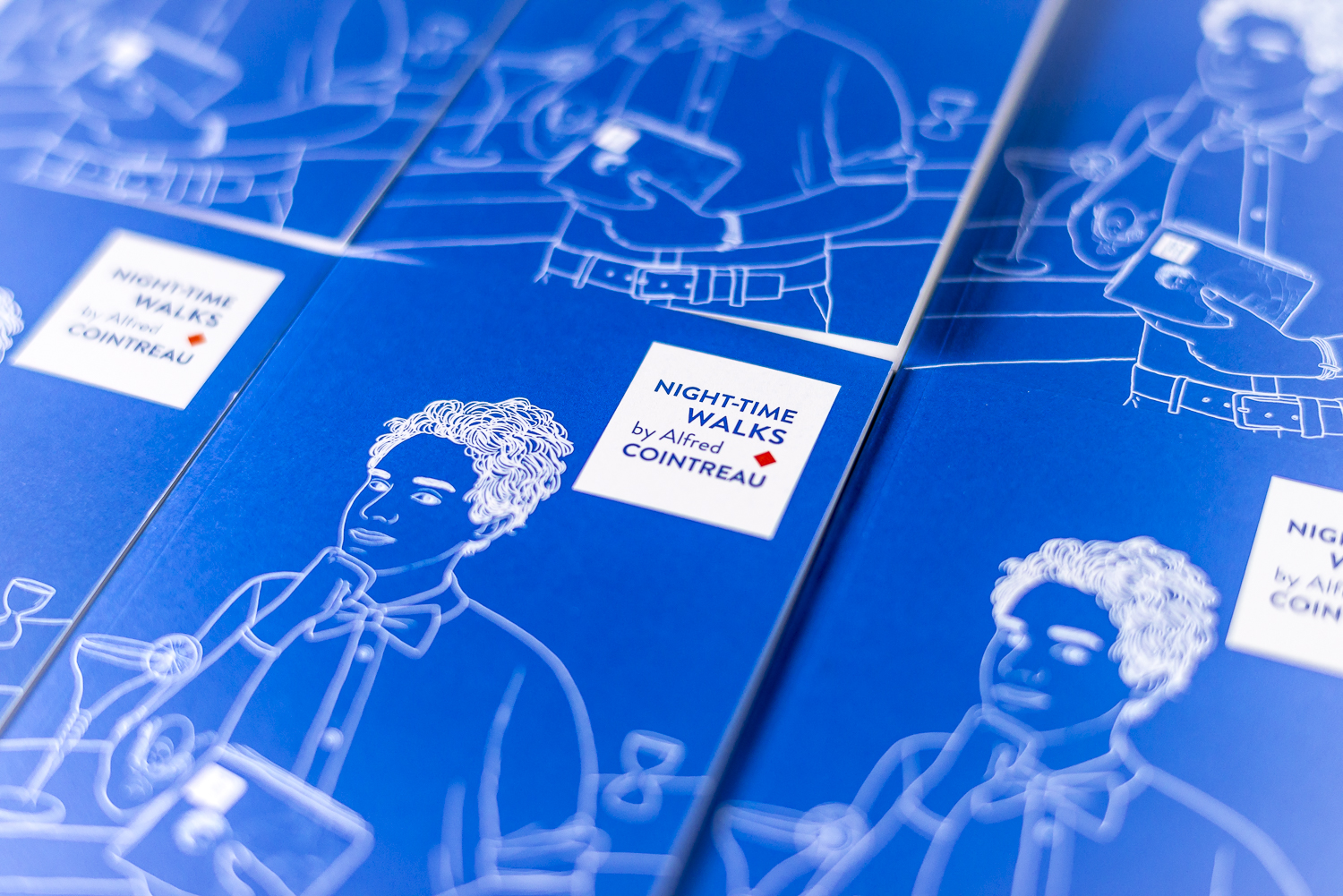 2 October 2017
ALFRED COINTREAU, Memory in motion
Born and raised in the French city of Angers, Alfred Cointreau belongs to the sixth generation of the Cointreau family. As Brand Heritage Manager, he holds fast to memories bound up with his passions.
"You taste a cocktail with your eyes first," says Alfred, who draws from all his senses – plus a wealth of intuition – to serve the house whose name he bears.
He remembers the smell of oranges and the warmth of stills from his childhood. He recalls unexpected experiences and memorable encounters from his travels. A true epicurean and avid collector of objects linked to the world of cocktails, Alfred Cointreau researches, observes, creates and perpetuates the culture of the world renowned brand.
"I travel all over the world at night. I never stop. So I wanted to share my most memorable expeditions. The beautiful liqueur made from the essence of orange peels has brought me into contact with unforgettable individuals and taken me to places – some unconventional, others historic or inspiring – in the four corners of the globe. I've spent countless nights with men and women who, like us, distil history and have a unique take on the square bottle and its endless variations that shape the spirits world. Thanks to my travels, I've met many engaging people and discovered captivating places. That's why I wanted to compile a written record of these moments in the form of a jumble of volatile memories, cardboard menus, business cards, notes taken on the fly, and photos I uploaded to Instagram or that capture a taste memory. I've taken something from each of these cities that hold a special place in my heart. In these notes, my nights can be read like an open book. Perusing these pages is like sipping a margarita: a burst of freshness, vivacity and escapism."
An escapade beneath the orange sky
Let Alfred Cointreau be your guide to handpicked hotspots and experiences to be lived or relived. An escapade beneath an orange sky awaits you as you turn each page and discover each new city. Despite being deeply rooted in the Loire Valley, Alfred Cointreau has his eyes fixed on the rest of the world, and what he sees is a source of inspiration and discovery. His hope is that you will take note of these unique locations and feel inspired to embark on your odyssey through a world of refreshing experiences. "Night-Time Walks" is an invitation for anyone wishing to know more about an individual with an abundant passion for life.