Maison Rémy Martin: 13th "Centaures de la Distillation" ceremony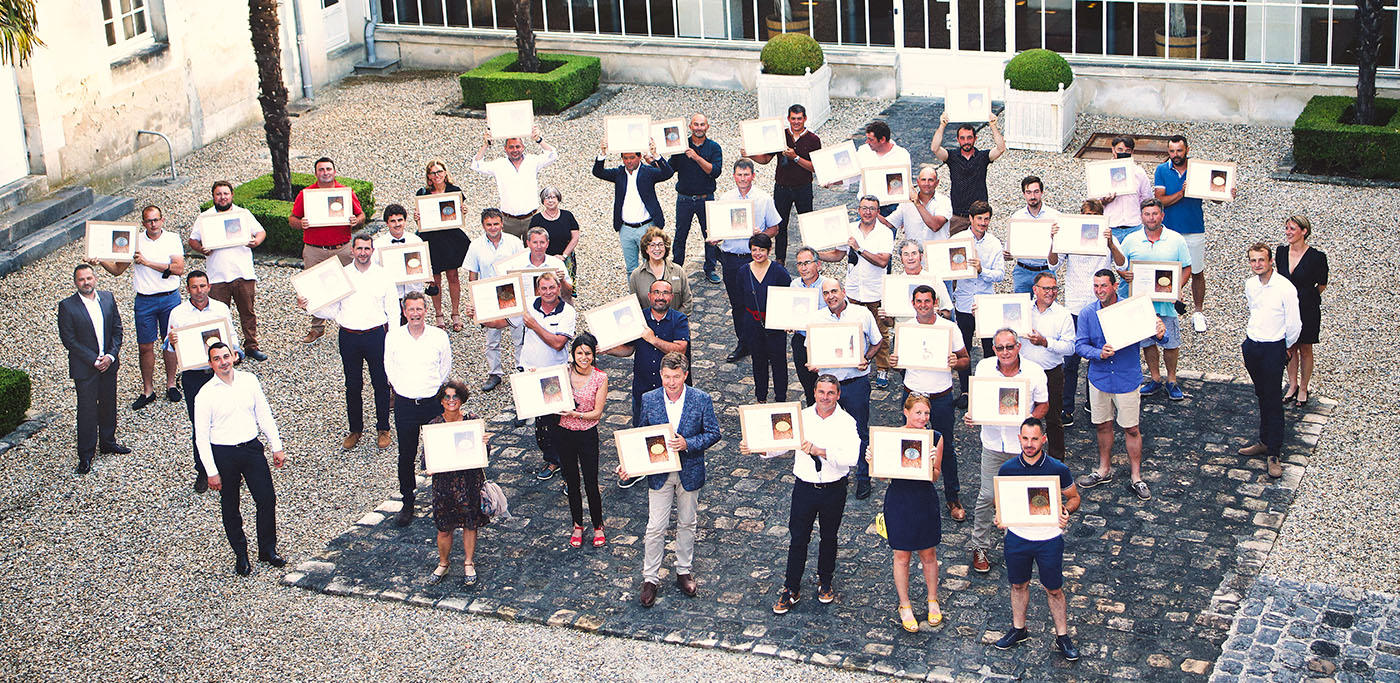 13 June 2021
Every year, the "Centaures de la Distillation" ceremony is one of the major events of the House of Rémy Martin, celebrating excellence: excellence in the efforts deployed throughout the year in the vineyard; excellence in the care taken during the harvest and vinification, but above all in the absolute mastery of distillation, which guarantees the exceptional quality of the eaux-de-vie.
"This ceremony embodies one of the fundamentals of the House: the quest for exceptional quality" – Philippe Farnier, CEO of the House of Rémy Martin
In recognition of their know-how and commitment, our winegrowing partners are awarded a Bronze, Silver or Gold Centaur. For the 2020 harvest, 14 Bronze Centaurs, 14 Silver Centaurs and 15 Gold Centaurs were awarded at an event in attendance of Philippe Farnier, Cellar Master Baptiste Loiseau, and also Carole Quinton, Master Distiller of the Maison Cointreau. She was able to share her expertise and the history of Cointreau, located in Angers and also part of the Rémy Cointreau Group. It is no coincidence that our two Houses came together on this occasion: sharing common values and commitments, they also share the mythical "Sidecar" cocktail, made from a blend of Rémy Martin cognac and our famous orange liqueur, and which is celebrating its 100th anniversary this year!
The 2020 harvest will be remembered as challenging and complex, due to a particularly hot and dry summer. An early harvest in order to preserve a good acidity was required. Baptiste Loiseau explains: "All the eaux-de-vie presented to the Maison Rémy Martin are tasted blind, one of the House's specificities. The tasting of the new harvest is always a highlight of the year, a moment of truth as well. The 2020 vintage was particularly difficult but once again, the most qualitative eaux-de-vie revealed elegance, richness and aromatic complexity, typical of our Grande and Petite Champagne lands. A winning bet for our winegrower partners!".
More than 1,000 samples have passed through the Rémy Martin tasting committee, during the winter, to determine their intrinsic qualities and aging potential. This is a long but essential process to select the best eaux-de-vie, which reflect the year's harvest but also and above all the know-how of each of the winegrower partners working alongside the Maison Rémy Martin.