Rémy Cointreau is the most responsible French company in the agrifood sector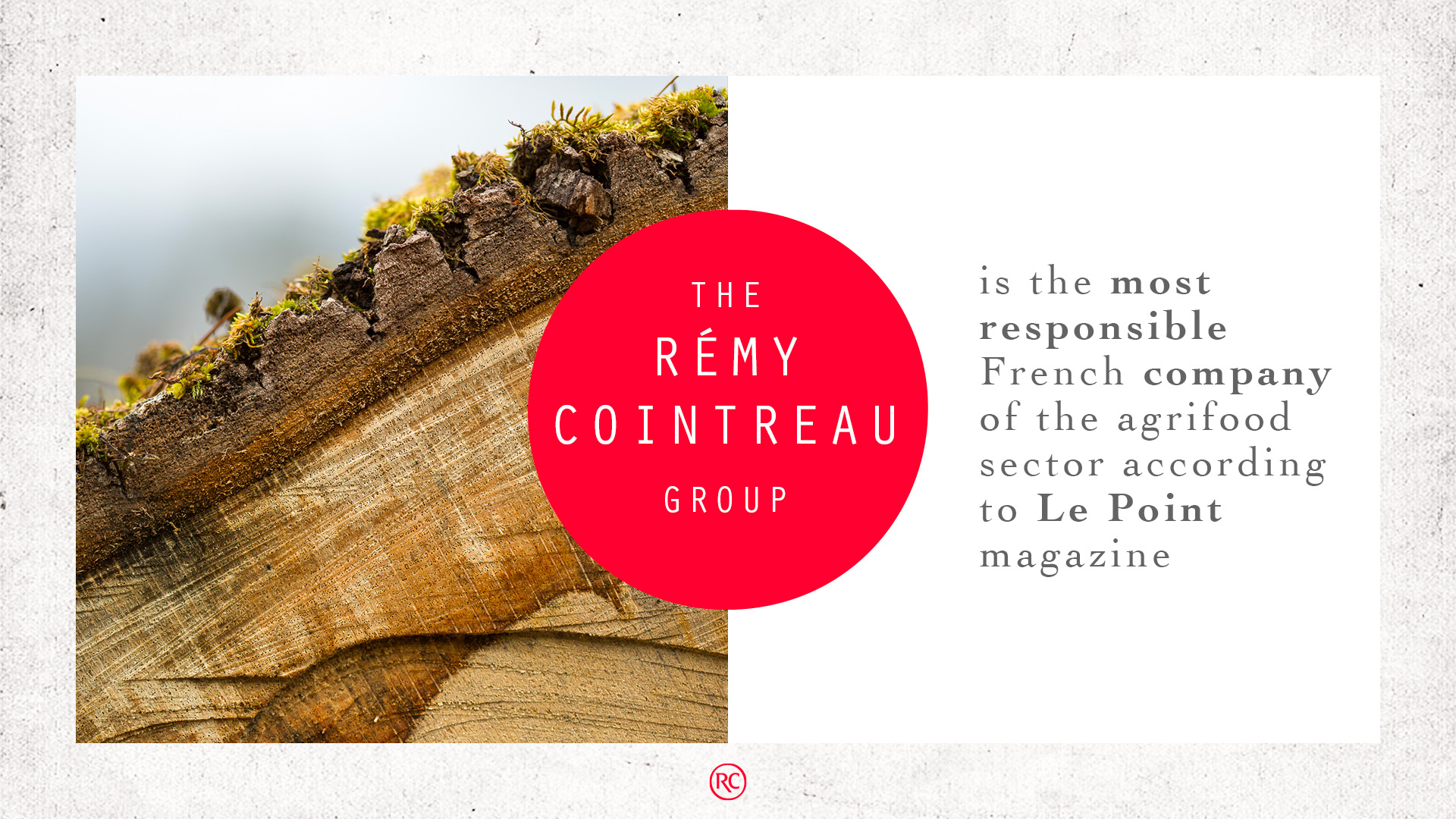 21 November 2022
Rémy Cointreau is the most responsible French company in the agrifood sector according to Le Point magazine study, based on social, environmental and governance criteria. The Group ranks 45th globally, out of 250, and has been featured in the study ever since its creation 3 years ago.
This excellent result is a new encouragement for our teams who are resolutely committed to the "Sustainable Exception" so dear to Rémy Cointreau.
"I would like to seize the opportunity to say thank you to our shareholders for allowing us to work long-term. Thank you to past generations for passing on a wonderful heritage. And, last but not least, thank you to our teams all over the world, from production sites to markets, and at the headquarters. We are not perfect, there is still a long way to go. But at Rémy Cointreau, it is unquestionably everyone's goal to give a true meaning to our actions and embody our values" says CEO Éric Vallat.
How did Le Point proceed for the study:
Which are the most "responsible" companies in France? In order to produce this ranking -the first in France on such a vast panel- Le Point has joined forces with Statista, an independent institute based in Germany. A list of 2,000 companies, employing more than 500 employees and headquartered in France, was first drawn up. The companies selected had to meet certain criteria, such as the recent publication of a report on social and environmental responsibility (CSR) as well as an activity not solely related to defense. Companies involved in a CSR-related lawsuit were also excluded. Firms are classified according to three themes, all of which carry equal weight in the final score: "Environment", "Social" and "Governance".
These themes are themselves made up of several criteria. On the one hand, a survey of 5,000 people on their appreciation of CSR for the companies they know accounts for 20% of the score for each theme. On the other hand, the Statista institute has identified around 28 key indicators in each of the three themes: for example, the quantity of waste or carbon emissions for the "Environment" category, the equal pay index or the number of workplace accidents for the "Social" category, the number of women on the Board of Directors or the number of pages in the CSR report for the "Governance" theme, etc. These factual criteria account for 80% of the score.