Cointreau unveils ''Love Letter'' campaign in first Super Bowl ad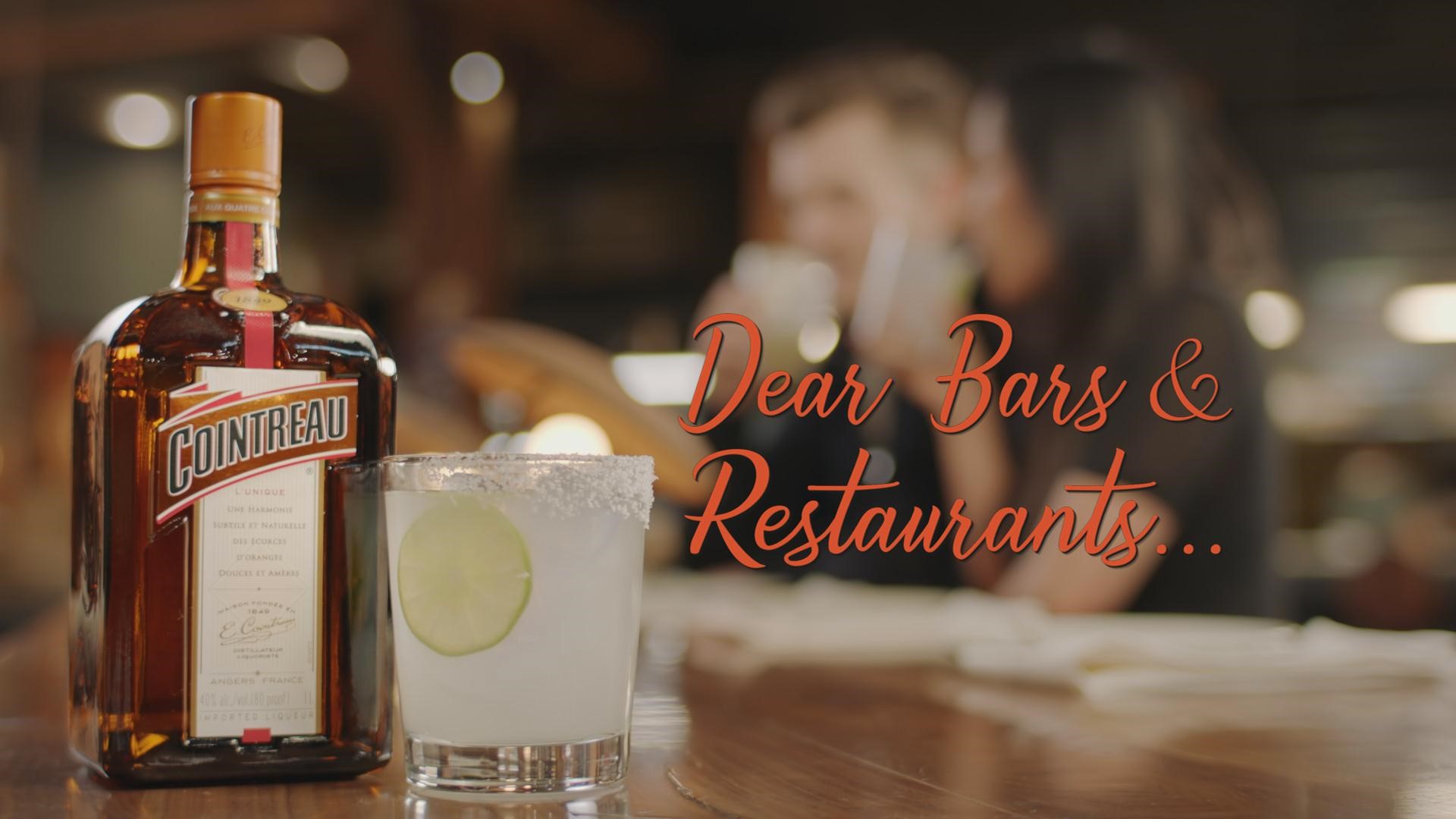 2 February 2021
For the first time in its history, the Cointreau company will advertise in the Super Bowl, the most watched sporting event in the United States that attracts more than 100 million viewers!
The thirty second ad spot, titled "Love Letter", is in support of the on-trade community in the US, which has been hardest hit by the pandemic. Created in collaboration with The Independent Restaurant Coalition (IRC), this campaign will spotlight and support real industry workers affected by the pandemic.
"The global pandemic has threatened the family of restaurants, bars and industry partners that help create the exceptional moments and experiences customers hold near and dear when they order a Cointreau cocktail. We're taking this opportunity to amplify their voices during one of the biggest moments of the year with our emotionally-charged "Love Letter", an authentic testament to the industry we love and are committed to see thrive again" explains Ian McLernon, President and CEO Rémy Cointreau Americas
Through this full 360 campaign in the US, our brand Cointreau will encourage viewers to post their own "love letter" on social networks to their favorite bars and restaurants with the hashtag #saverestaurants, or by visiting cointreau.com/saverestaurants.
The premiere of "Love Letter" marks a continuation of Cointreau's aid for local bars and restaurants nationwide as the long road to recovery continues.
To find out more, please visit cointreau.com/saverestaurants