Cointreau and artist Vincent Darré celebrate Margarita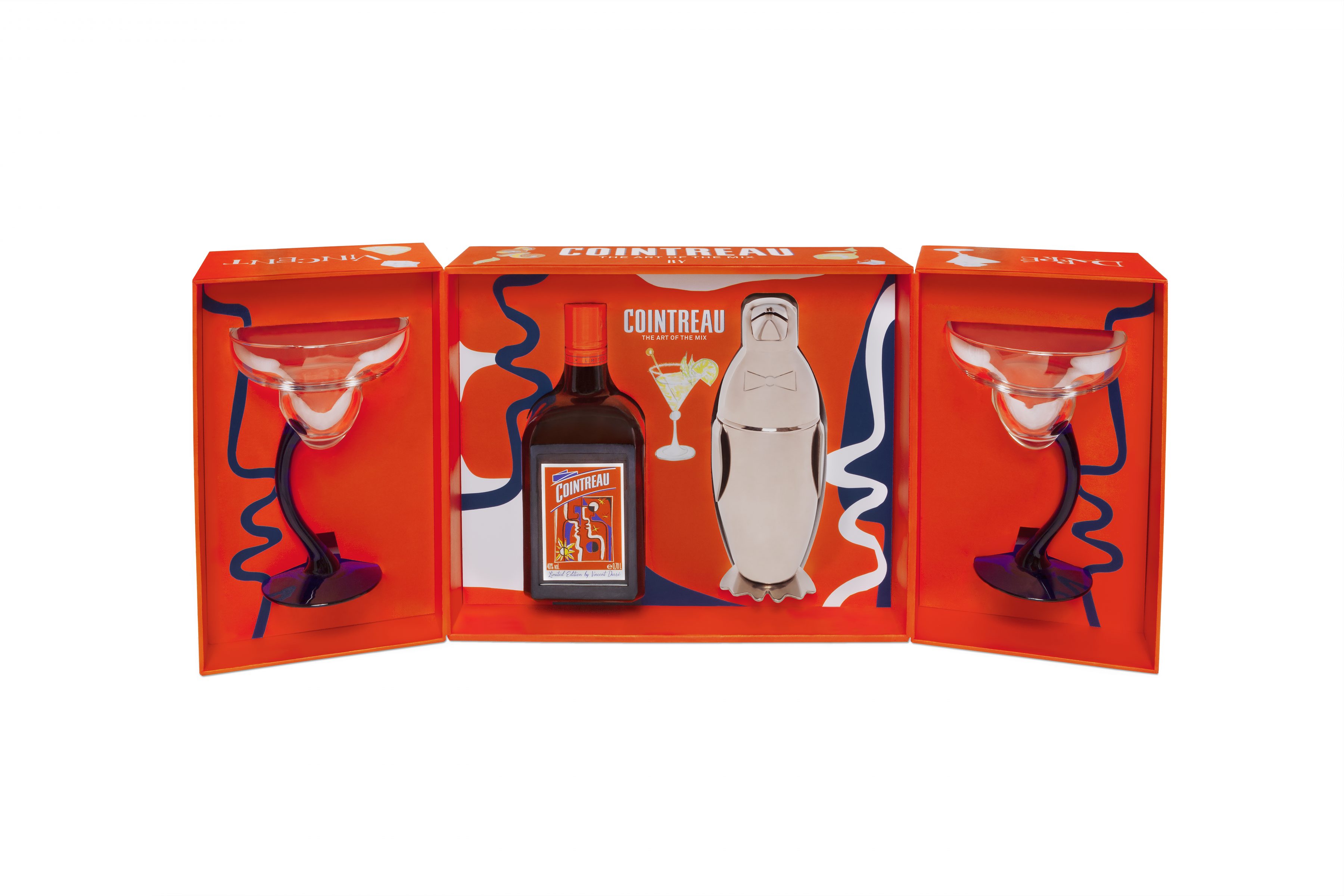 15 December 2020
Maison Cointreau and interior designer Vincent Darré are joining forces for a second year in a row to celebrate the art of cocktail and the iconic Margarita.
Together, they are proud to present Le Coffret "Surréaliste" Margarita, a very limited series of 17 cocktail coffrets handpicked by the extravagant decorator. Each set features the essentials for the Original Cointreau Margarita preparation and tasting: a Cointreau Limited Edition bottle designed by Vincent Darré himself, a cocktail shaker, and two strikingly vintage glasses, all encased in an elegant and enigmatic box designed by the artist. This latest collaboration combines the unbridled and playful spirit of Vincent Darré with the unique and time-honored savoir-faire of Maison Cointreau.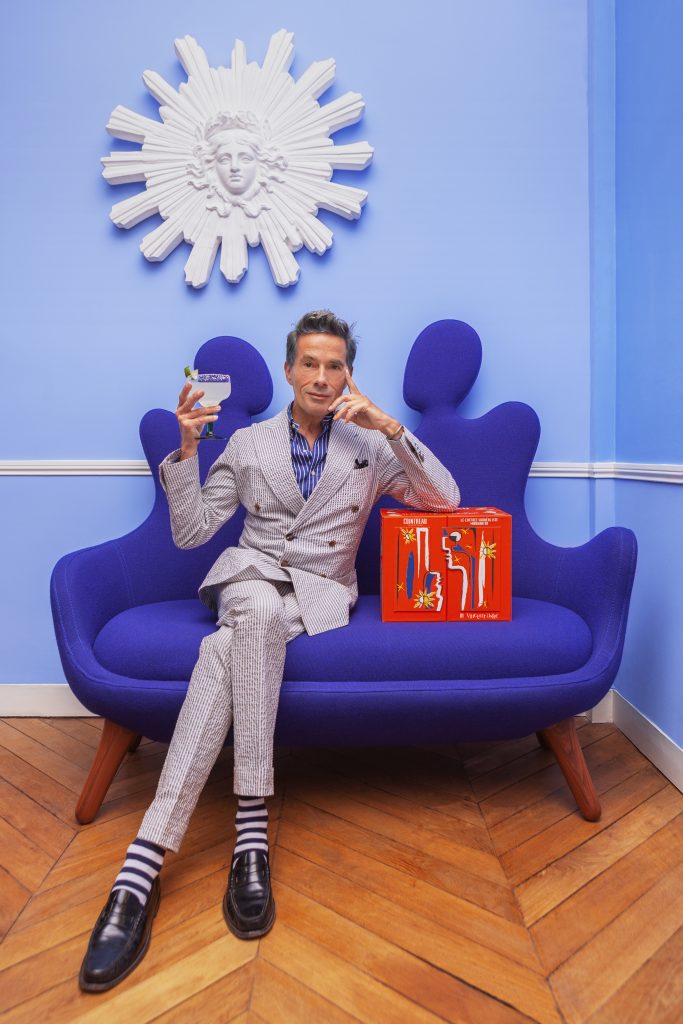 To sublimate his precious finds, Vincent Darré took on the challenge of designing an original box, adorned with his distinctive designs. It features profiles of the emblematic Cointreau couple, Édouard and Louisa, in blue and orange, a nod to his latest Limited Edition. Two faces meet before interlocking, shaping the Coffret's doors. Finally, the sides of the box showcase the star elements of the Cointreau Original Margarita recipe: glasses, shakers, limes, ice cubes… A dazzling and dynamic illustration that echoes the designer's spirited personality.
Find out more on Maison Cointreau's website.