Centaures de l'Environnement: the House of Rémy Martin rewards its HVE-certified winegrowing partners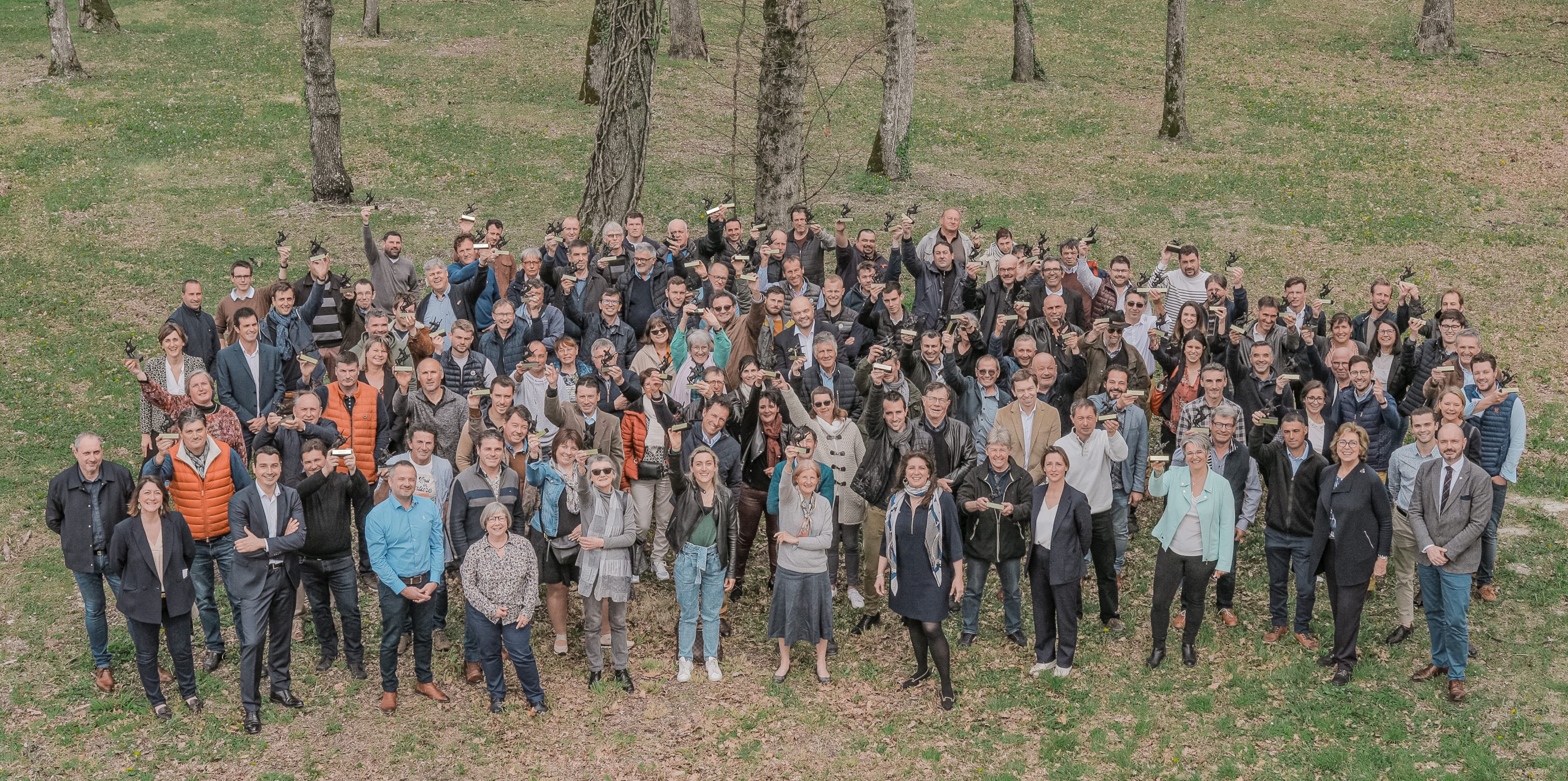 19 April 2022
The commitment of the House of Rémy Martin
In 2012, the House of Rémy Martin was one of the first companies in France to obtain the High Environmental Value certification. Since 2007, the House of Rémy Martin has favored integrated viticulture and agroecological practices to protect the terroir, while preserving the quality of the eaux-de-vie, and maintaining the economic profitability of our winegrowing partners.
In 2018, the House created the "Centaures de l'Environnement", a prize awarded to winegrowing partners of the Alliance Fine Champagne cooperative who reach level 3 of the High Environmental Value certification.
The 5th ceremony of the Centaures de l'Environnement
For the first time in three years, the House of Rémy Martin and the Alliance Fine Champagne were able to host the ceremony in the presence of the winegrowers. 32 winegrowing partners have been certified High Environmental Value in 2021. They posed for a large family photo with the 129 certified winegrowers of years 2019, 2020 and 2021.
Jean-Philippe Hecquet, CEO of the House of Rémy Martin, reiterated the strong commitment of our Maison for the environment: "Our terroirs are at the heart of the CSR strategy of the Rémy Cointreau Group and of Maison Rémy Martin. Our primary concern is to preserve them in order to perpetuate our professions, our know-how and our exceptional cognacs. The environmental certification process – initiated in 2007 and crowned by the certification of Domaines Rémy Martin in 2012 as the first estate in Charente – is one of the cornerstones of the House's commitment."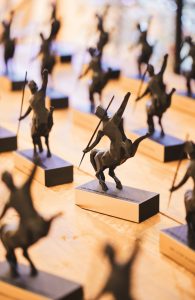 "What a pleasure to be together! We are continuing our efforts and reaffirming our objectives because environmental certification is the way to ensure the preservation of our terroirs in Grande and Petite Champagne and to write the solutions of tomorrow. Bravo and thank you all for your commitment! Thanks to everyone's efforts, we will achieve our objectives, step by step, and above all together" said Baptiste Loiseau, Cellar Master and Director of Rémy Martin Products and Domains.
The path to environmental certification is constantly evolving, but the final objective remains unchanged: 100% of partner vineyards certified HVE/CEC by 2028.