Bruichladdich Distillery launches Port Charlotte OLC:01 2010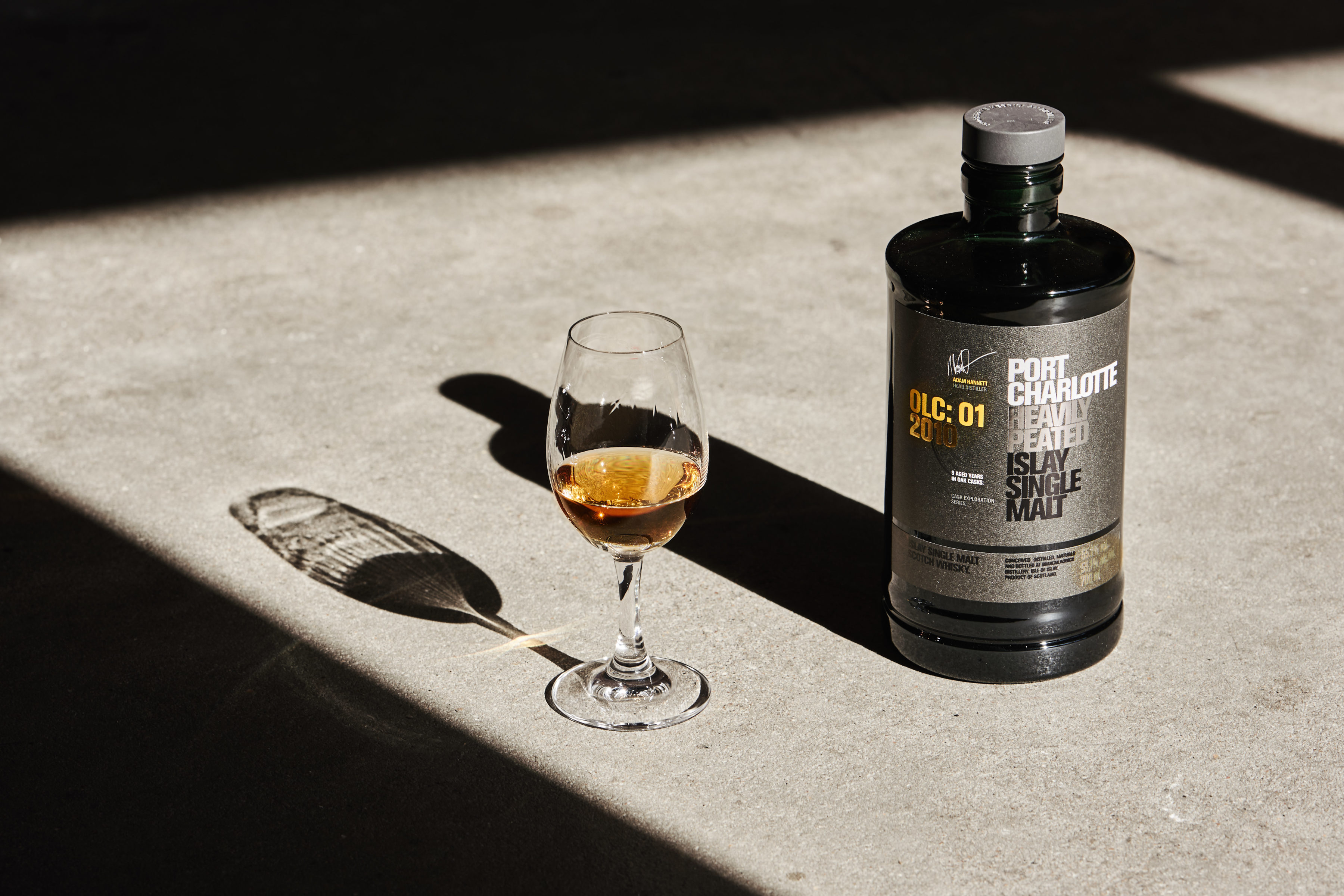 14 May 2020
A rare sherry matured whisky
Port Charlotte OLC:01 was distilled in 2010 from the 2009 crop of Scottish Barley. Originally filled into a complex array of ex-bourbon, ex-Syrah and ex-VDN (vin doux naturel) casks, the elegantly smokey spirit would be recasked into a stand-out parcel of Fernando de Castilla's Oloroso hogsheads in 2018. The resultant character is of dry, earthy peat with roasted coffee, lime and figs. Chocolate and vanilla come through as the peat embers give a last hint of smoke.
"These Oloroso hogsheads are superb casks. They're smaller than your average butts, so they've quickly left a lasting impression on this complex single malt" says Adam Hannett, Head Distiller at Bruichladdich Distillery.
Cask exploration
Indeed, genuine sherry casks have become very rare and expensive. Bruichladdich Distillery's refusal to use inferior quality 'flavoured' or 'seasoned' casks has motivated them to find a suitable alternative; a long-standing partnership with Fernando de Castilla has been developed over several years. The Jerez based bodega provides a limited number of butts and hogsheads, often in parcels personally recommended by owner, Jan Pettersen. Due to sherry's adoption of a solera system, casks rarely 'go spare' from the original producer. Sherry matured whisky is therefore a rare treat for the Islay-based single malt distillery. The Port Charlotte OLC:01 2010 is thus a welcome glimpse of under-explored flavour combinations.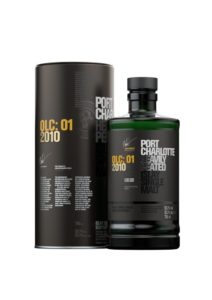 With over 200 different cask types maturing in our warehouses, the cask exploration series showcases the influence of wood on Bruichladdich heavily peated spirit, always bottled at cask strength and in limited numbers (30,000 for Port Charlotte OLC:01 2010).
Where to find Port Charlotte OLC:01 2010
Port Charlotte OLC:01 will arrive in specialist retailers from May 2020. The bottling will be available on general release via the online shop at Bruichladdich.com.
Please drink responsibly.