An incredible achievement: Mike Horn, METAXA 12 Stars Ambassador, becomes the first man to cross Antarctica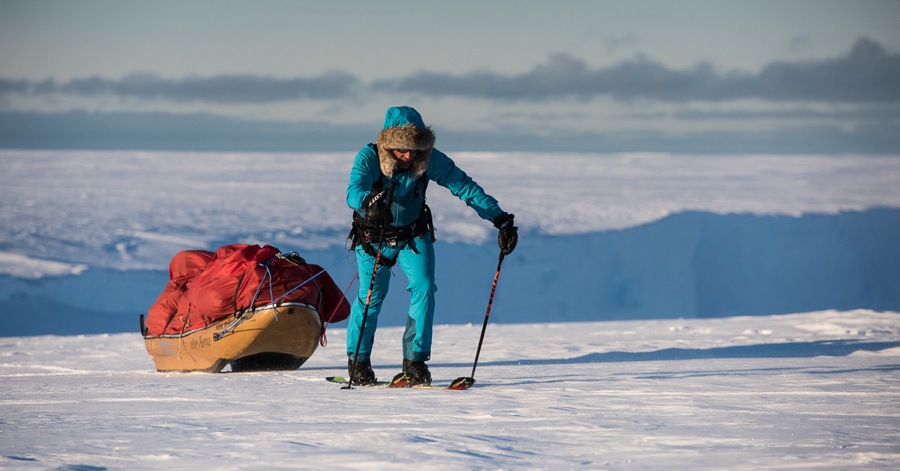 2 March 2017
We are pleased to announce that the internationally-renowned South African explorer and METAXA 12 Stars Ambassador, Mike Horn, has achieved an exceptional feat: crossing Antarctica solo with only his skis pulled by a kite-surf sail.  Even though Horn opted for the longest possible route, he still managed to finish the journey in record-breaking time.   
The 50-year-old explorer did not choose the easiest path.  His journey was wrought with obstacles and unforeseen incidents.  During Horn's expedition, his sled was overturned, his skis were damaged beyond repair, and his cooking equipment was lost. 
Despite all of the technical difficulties, Horn achieved his goal of becoming the first man to cross the entire Antarctic continent (5,100 kilometers) in only 57 days.  His adventure began on December 21st, 2016, and ended on February 7th, 2017. 
More than just a simple journey, this expedition was a lifetime personal achievement for the South African explorer.  Originally from Johannesburg, Horn currently resides in Pully, Switzerland.  Always adhering to his motto of "Explore, Learn, Act," Horn believes in preserving our planet and its natural resources through environmental activism. 
He shared his experience on social media: "For me I'm making a dream come true, I would like to know if I'm capable of digging deep inside myself to find resources I have, but never used.  Challenge myself so I can grow into a better human being.  Use the space the world gave me to its full extent.  But more important for us, family and friends, it bonds us closer to each other; it brings out the human qualities in us so often forgotten in daily life, like love, support, trust, belief, understanding and compassion.  It makes us excited helping each other to make a dream come true and that has a purpose for all of us."
Horn's charismatic personality and sense of adventure makes him the perfect ambassador for METAXA 12 Stars, par excellence.  He understands that the journey is sometimes more important than the destination.  Past voyages have included travelling through the Arctic Circle and circumnavigating the globe on an 18-month expedition.  The South African adventurer fully lives his dreams, achieving each goal with courage, perseverance and authenticity. 
This new achievement further highlights Horn's exceptional talents and abilities.  These traits are reflected in the new campaign for METAXA 12 Stars, where Mike Horn invites us to explore and experience an exceptional product that is rooted in the depths of a terroir unlike any other: that of Samos, Greece.