LOUIS XIII The Legacy Limited Edition Magnum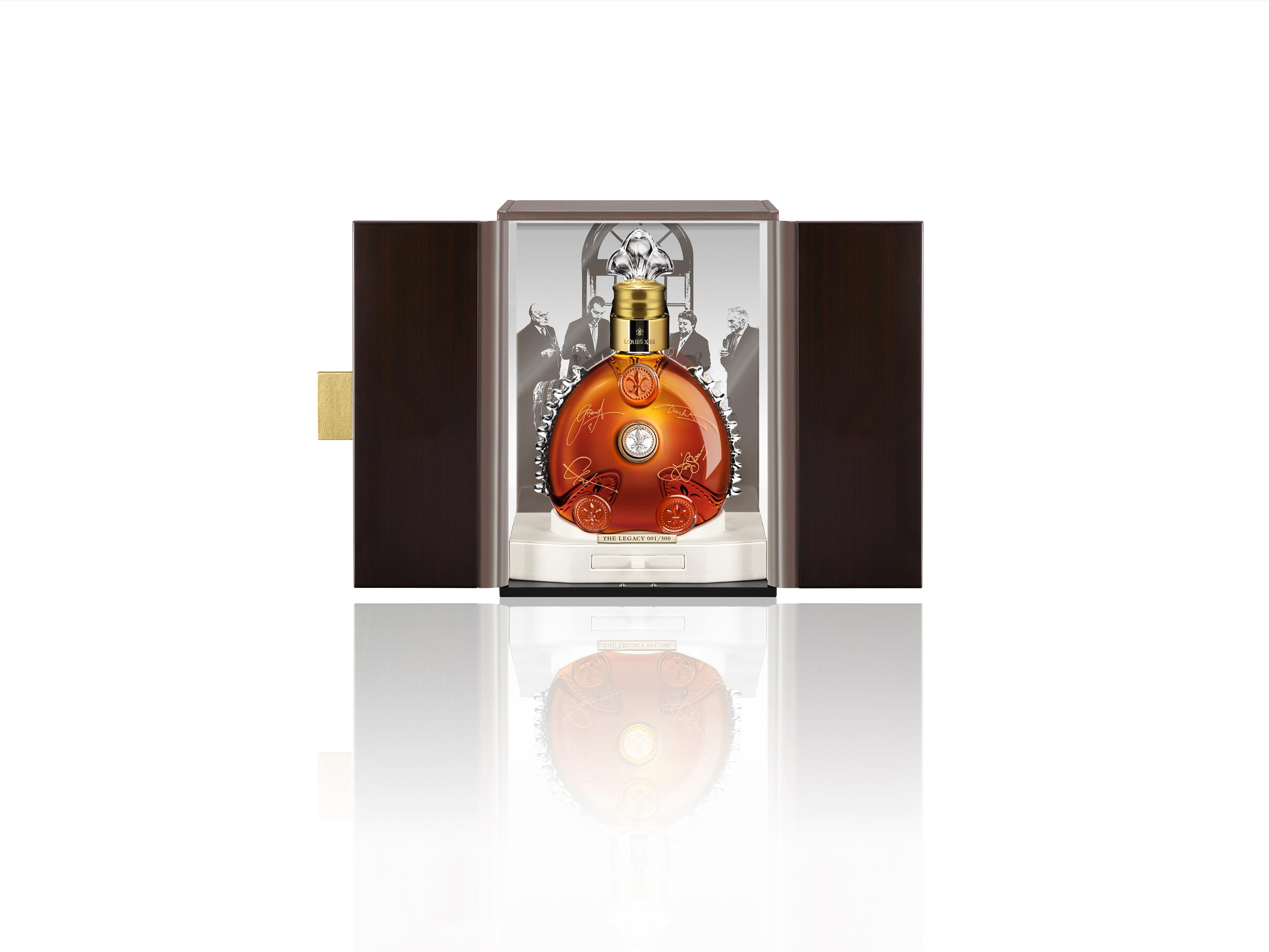 The 15 September 2017
A Unique Collector's Piece, Individually Hand-Signed by Four Generations of LOUIS XIII Cellar Masters.
LOUIS XIII is an exquisite blend of up to 1,200 eaux-de-vie sourced 100% from Grande Champagne, the first cru of the Cognac region. Every decanter takes generations of cellar masters to craft, each passing on their treasured knowledge to the next, patiently preserving the art of LOUIS XIII. They are the guardians of the LOUIS XIII legacy, preparing it for the future.
Today LOUIS XIII honours their contribution in a unique, once-in-history limited edition. LOUIS XIII The Legacy proudly unites four LOUIS XIII Cellar Masters around a rare and precious decanter: personally and individually hand-signed, each fine crystal magnum stands as a monument to the savoir-faire they have passed on and shared.
"Crafting LOUIS XIII is like building a cathedral, every generation leaves their mark on the masterpiece," said Ludovic du Plessis, Global Executive Director of LOUIS XIII. "André Giraud, Georges Clot, Pierrette Trichet and Baptiste Loiseau have all contributed to the history of LOUIS XIII, perpetuating a savoir-faire which Baptiste Loiseau now upholds. These men and women are the cornerstones of LOUIS XIII."
For availability, please contact conciergerie@LOUIS-XIII.com
All information on: http://press.louis-xiii.com/legacy/