Christine Cameron
Testimonial
04.01.2019
How did you get involved in spirits? 
It started with an internship, as I wanted to work in marketing in an international environment. I really enjoyed the industry and did a V.I.E as an Assistant Brand Manager for a champagne brand in Switzerland and, in parallel, started studying for the Wine Spirits and Education Trust (WSET) Level 2, 3, and now the Level 4 Diploma.
September 2020: meet Christine in video!
Si vous souhaitez voir la vidéo Youtube, vous devez accepter les cookies de ciblage.
Accepter les cookies de ciblage

What does CRM mean, in your own words? 
Client Relationship Management: offering the best experiences and services to our clients and ensuring long-lasting, loyal relationships.
Biggest challenges and opportunities in CRM? 
A big challenge for the luxury industry is to go from a very traditional approach of CRM to a digital one. Another challenge is that rules are constantly evolving, as people are more concerned about their privacy, and we have to be very agile to comply with local and global rules and regulations, such as the General Data Protection Regulation (GDPR). The opportunities are numerous, but the biggest one is probably getting to know our clients and prospects better, as current technology now makes it possible to adapt offers and services accordingly. Another opportunity is to create innovative experiences that constantly surprise and entertain our clients.
What does your role from Global Brand Manager for LOUIS XIII entail?
The first part of my role is to implement and expand upon the global LOUIS XIII CRM program in order to offer best-in-class experiences to our clients and prospects. This implies creating personalized journeys, making sure they are adapted to local networks (Facebook and Instagram in Europe and Americas, WeChat in China …), but also surprising our clients with innovative tools and functionalities. The second part of my role is to accompany the Southeast Asia team to promote and develop LOUIS XIII locally.
What were some of the biggest innovations in CRM for LOUIS XIII over the past year? 
Our connected decanter linking directly to our client website, the possibility for China to connect via WeChat, and a fully optimized database for a seamless omni channel experience.
Most unique aspects of working with LOUIS XIII?  
The history of the House and the spirit in itself are unique, as well as all the people working for LOUIS XIII who are truly passionate about the brand.
What trends are you seeing? 
In luxury: more breath-cutting experiences and better use of digital. In spirits: innovation and competing for always more premium products. In digital: a lot! AI, more connected devices and more story formats—just to name a few!
Best professional memory? 
For LOUIS XIII: enjoying a client experience on a private yacht, followed by a LOUIS XIII dinner in Miami.
What are your hobbies outside of work? 
Running: So far, I've ran over 10 half-marathons and two marathons.
Mountaineering in places like Mont Blanc and Mount Toubkal
Biking
Skiing
Traveling: 52 countries and counting!
Studying wine: I just validated my first year for the WSET Level 4 Diploma and am now starting the second.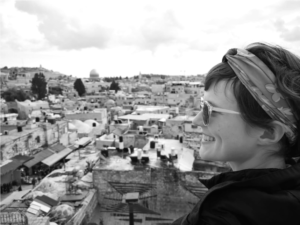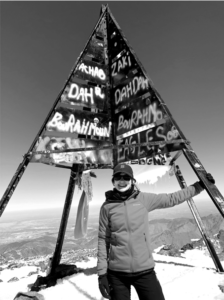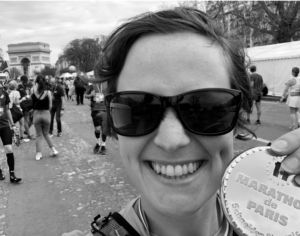 Since her testimonial, Christine has been appointed as Group Head of CRM.