Rémy Cointreau Ethic Line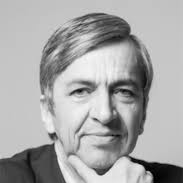 "Terroir, People and Time", are our values and we, at Rémy Cointreau, are proud to respect them every day.
We want to prevent our Group from being involved in transactions, activities and relationships with third parties that may result in corporate liability and criminal charges, not to mention business risks and associated reputational risks.
Please report any misconduct or illegal behavior and help to prevent any damage to the Society, our Company, our People and our Terroirs.
Speak up
At Rémy Cointreau, business ethics is the responsibility of everyone, including those working for Rémy Cointreau, because this value is an intrinsic part of the spirits we produce and distribute in our various markets and we owe it to our clients.
Compliance to different regulations is more than just a legal requirement: it is the additional proof that respect, honesty, integrity, equality are truly parts of our ethical values.
Thus, Rémy Cointreau encourages anyone to seek help; ask for advice or raise a concern in case of witnessing potential misconduct, non-compliance with our policies, applicable codes of practice or potential violations of laws and regulations.
If someone's behavior doesn't seem right, tell someone.
You should first tell your supervisor or manager, HR or your local compliance or legal representative. However, if you are unable to do so or feel it is inappropriate approaching somebody internally you may use the Rémy Cointreau Ethics Line. You can either send directly an email to ethics.alert@remy-cointreau.com or use the Rémy Cointreau Reporting Site. The Rémy Cointreau Reporting Site allows you to raise a concern anonymously, if you prefer, and according to your country's local laws.
Note: this system is not to be used for routine HR issues such as payroll queries, performance related issues, general grievances etc. These should be addressed to and handled by your local management team and will not be managed through Rémy Cointreau Ethics Line.
Any question or concern that you raise will be treated confidentially as Rémy Cointreau follows-up and investigates fairly and impartially and in compliance with all applicable laws and regulations and governmental reporting obligations.
Why submitting a question or a concern?

By raising a concern, you are showing your commitment to Rémy Cointreau's business standards integrity and helping ensure that the Company operates in line with its ethical values and complies with various laws and regulations. You are also helping to protect yourself.

What happens after raising my concern?

Your question or concern will be forwarded to the compliance officer for follow-up. The Ethic Committee will review and address your concern; it may include representatives from the Compliance team, Human Resources, Legal or Audit. Your concern will be addressed by representatives from local/cluster/regional or central teams depending on its nature and severity. At all stages, you will remain anonymous and your identity will not be shared.

Your concern will be managed promptly, discreetly, and professionally. Discussions and enquiries will be kept in confidence to the extent possible and permitted by applicable laws and regulations.

You will be provided with a response and should you wish, follow-up information about how your question or concern was addressed.

Can I receive a reply and yet remain anonymous?

One of Rémy Cointreau key consideration is the protection of the whistleblower and the whistleblower's desire to remain anonymous.

Therefore, while reporting your concern, you have the possibility to remain anonymous.

However, should you desire to be contacted and kept informed of how your concern is investigated, we invite you to indicate a generic email address.

You can also choose to disclose your identity and your email. Your concern will be treated in full confidentiality and your identity will not be communicated within Rémy Cointreau.