Rémy Cointreau Ethics Line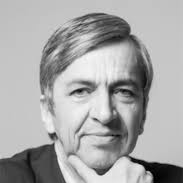 "Terroir, People and Time" are our values ​​and we are proud to respect them every day.
While conducting business or performing your duties, you may encounter situations that raise questions related to ethics and integrity, or you may observe questionable conduct.
In fostering a culture that is open to reporting, Rémy Cointreau aims to prevent conduct that does not comply with applicable laws or Group procedures.
Speak up
What is the Ethics Line?
Rémy Cointreau has created an Ethics Line to encourage employees and business partners to report any violations, breaches or dangers they observe or that they may be aware of.
What is a whistleblower?
The whistleblower is an individual who impartially and in good faith, exposes or reports a crime or offense, a serious, obvious violation of a code, charter, procedure, law or regulations, or a serious threat or harm to public interest, of which he or she had personal knowledge (eg a case of theft, harassment, corruption, fraud, conflict of interest etc.).
How to launch an alert?
Each employee is encouraged to report any breaches or misconducts of which they have become aware by sending their report via the form.
We guarantee the confidentiality of the whistleblower's identity, that of the individuals targeted in the alert and that of the information received.
Each of you is responsible for reporting behavior that violates our procedures and laws, and for promoting a culture of ethics and integrity.