Ligne Ethique Rémy Cointreau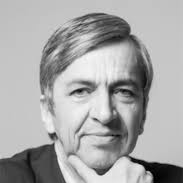 "Terroir, People and Time" are our values and we are proud to respect them every day.
While conducting business or performing your duties, you may encounter situations that raise questions related to ethics and integrity, or you may observe questionable conduct.
In fostering a culture that is open to reporting, Rémy Cointreau aims to prevent conduct that does not comply with applicable laws or Group procedures.
Speak up
What is the Ethics Line?
Rémy Cointreau has created an Ethics Line to encourage employees and business partners to report any violations, breaches or dangers they observe or that they may be aware of.
What is a whistleblower?
The whistleblower is an individual who impartially and in good faith, exposes or reports a crime or offense, a serious, obvious violation of a code, charter, procedure, law or regulations, or a serious threat or harm to public interest, of which he or she had personal knowledge (eg a case of theft, harassment, corruption, fraud, conflict of interest etc.).
How to launch an alert?
Each employee is encouraged to report any breaches or misconducts of which they have become aware by sending their report via the form.
We guarantee the confidentiality of the whistleblower's identity, that of the individuals targeted in the alert and that of the information received.
Each of you is responsible for reporting behavior that violates our procedures and laws, and for promoting a culture of ethics and integrity.
Why submitting a question or a concern?

By raising a concern, you are showing your commitment to Rémy Cointreau's business standards integrity and helping ensure that the Company operates in line with its ethical values and complies with various laws and regulations. You are also helping to protect yourself.

What happens after raising my concern?

Your question or concern will be forwarded to the compliance officer for follow-up. The Ethic Committee will review and address your concern; it may include representatives from the Compliance team, Human Resources, Legal or Audit. Your concern will be addressed by representatives from local/cluster/regional or central teams depending on its nature and severity. At all stages, you will remain anonymous and your identity will not be shared.

Your concern will be managed promptly, discreetly, and professionally. Discussions and enquiries will be kept in confidence to the extent possible and permitted by applicable laws and regulations.

You will be provided with a response and should you wish, follow-up information about how your question or concern was addressed.

Can I receive a reply and yet remain anonymous?

One of Rémy Cointreau key consideration is the protection of the whistleblower and the whistleblower's desire to remain anonymous.

Therefore, while reporting your concern, you have the possibility to remain anonymous.

However, should you desire to be contacted and kept informed of how your concern is investigated, we invite you to indicate a generic email address.

You can also choose to disclose your identity and your email. Your concern will be treated in full confidentiality and your identity will not be communicated within Rémy Cointreau.