Yujin Jones
Testimonial
04.06.20
Regional Sales Director: What is it?
My title is Regional Sales Director, but I think more of myself as an air traffic controller. Every day is a constant balance of projects & fire drills. I work with people across different departments/functions and outside companies to reach a common goal, as well as working with my team on their wins and challenges without anyone or anything crashing.
What is your background?
I studied journalism in college and while in school I worked for a local marketing agency as an account manager on their beer & spirits portfolio. Through that experience I ended up pursuing marketing with a spirits supplier after graduation.
How did you join the Group?
I was working for a different supplier and though I was passionate about the brand and what I was doing I kept hitting roadblocks on advancement. Not one to stay stagnant, I found ways to challenge myself and to continue learning. I started to learn the retail side of the business. Through time I got to know key retailers, what their levers were and how to create win-win opportunities. One day my number one retailer told me about a position with Remy Cointreau and the course of my whole career changed.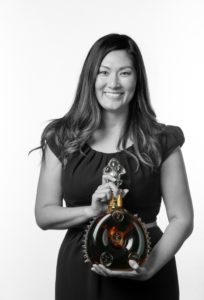 What do you enjoy most about your current role?
Coaching and nurturing growth & knowledge amongst my team. I also love seeing people on my team win. It could be as small as winning a newplacement in a difficult account or as big as winning employee of the year.
Best professional memory?
When someone on my team won employee of the year!