01

Discover the new global communication campaign of Rémy Martin: "TEAM UP FOR EXCELLENCE", which celebrates collective success!
02

It's 22 days until Christmas: you probably need to start practicing today to impress your guests with that delicious traditional French bûche de Noël, cake made with the Botanist gin! Click on the picture to discover the recipe.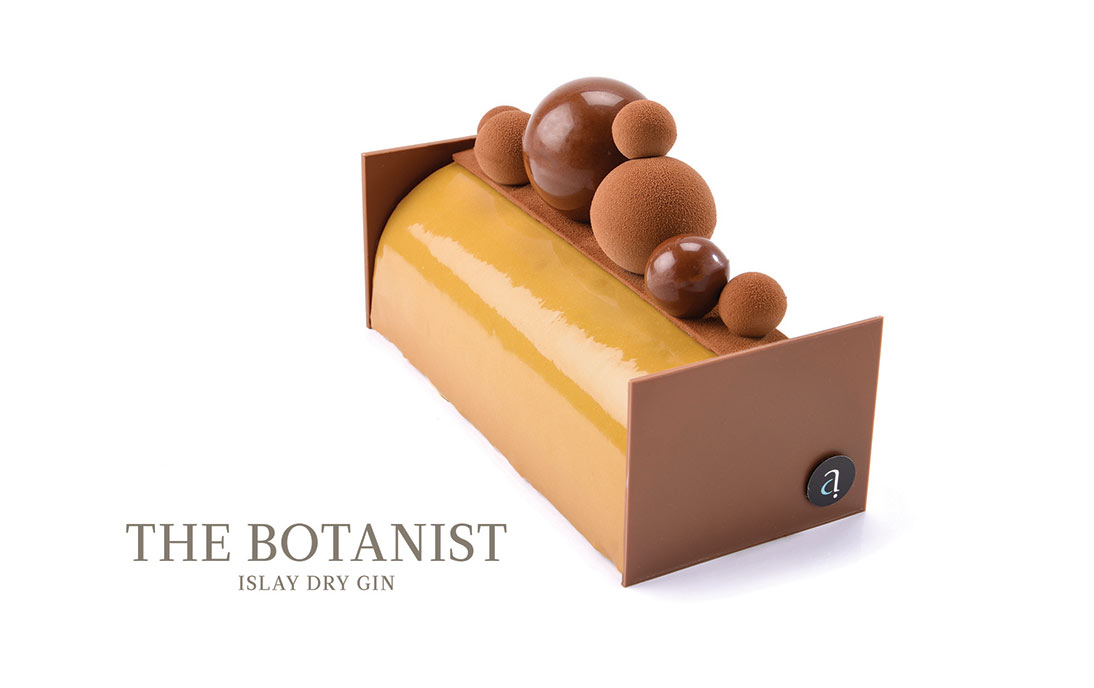 03

How about starting gift wrapping while sipping a Merry Maple Sour with Mount Gay rum?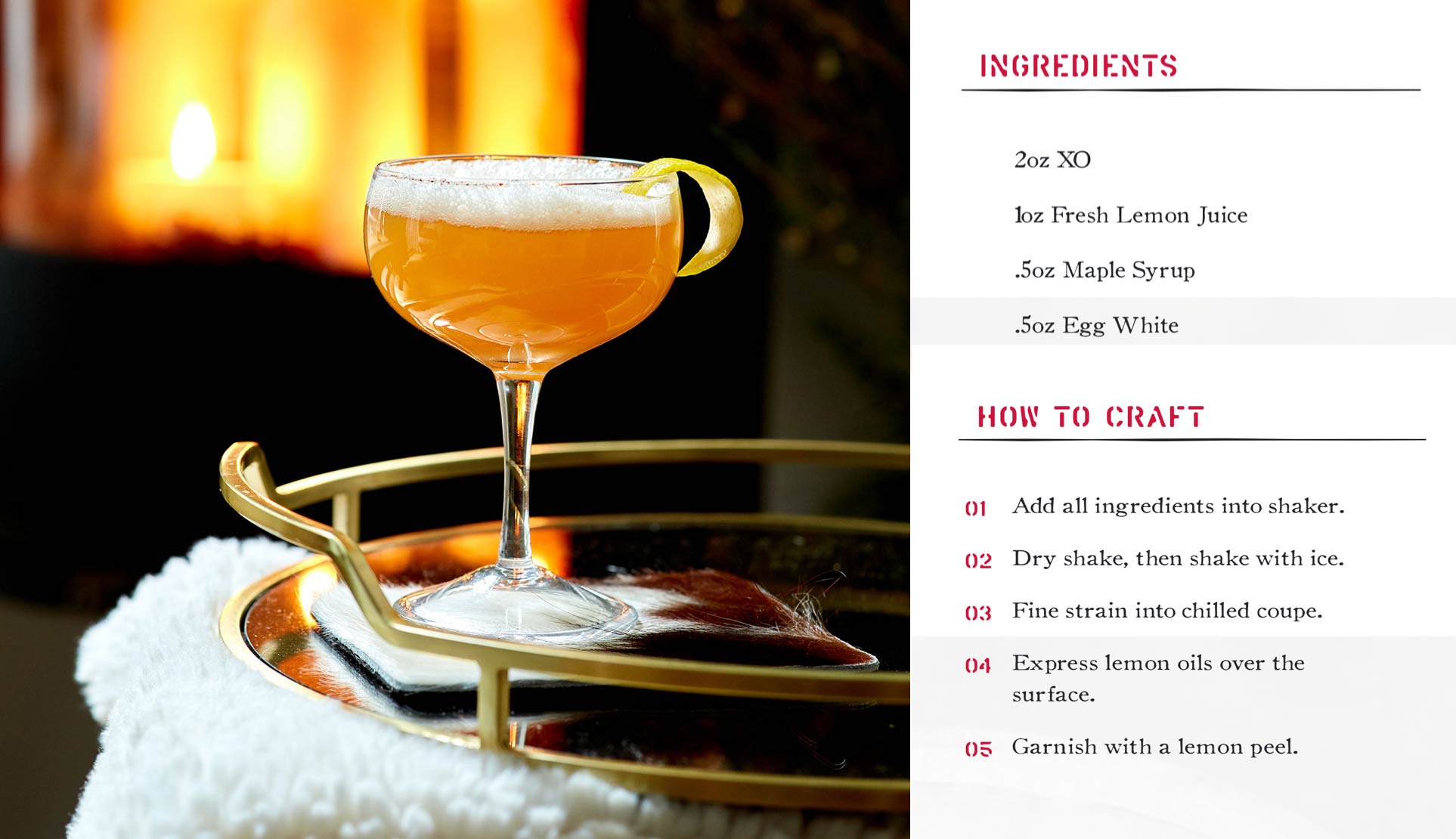 04

Did you know that Rémy Cointreau was ranked number 1 in the Gaia index 2019? This index ranks the most performing European Mid-Cap companies with regards to Corporate, Social and Environmental Responsibility.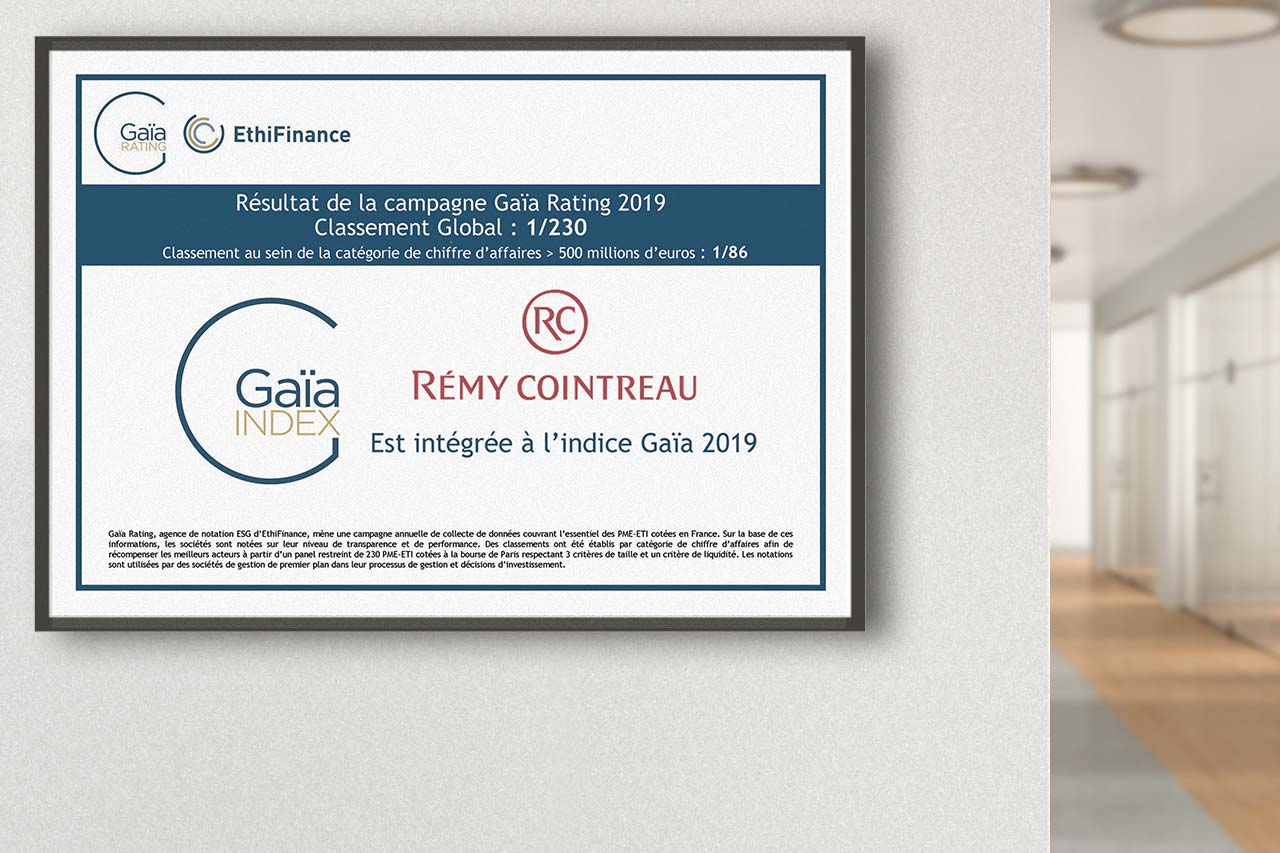 05

Looking for an original present idea? Our American single-malt whisky Westland just launched its latest edition of Native Oak Series : Garryana 4I1, a singular whisky that tastes like its terroir, the Pacific North-West.
06

A touch of Greek sun in the cold Winter : Discover Metaxa Angel's Treasure Single Cask Strength, the most recent addition to the house of Metaxa's collection.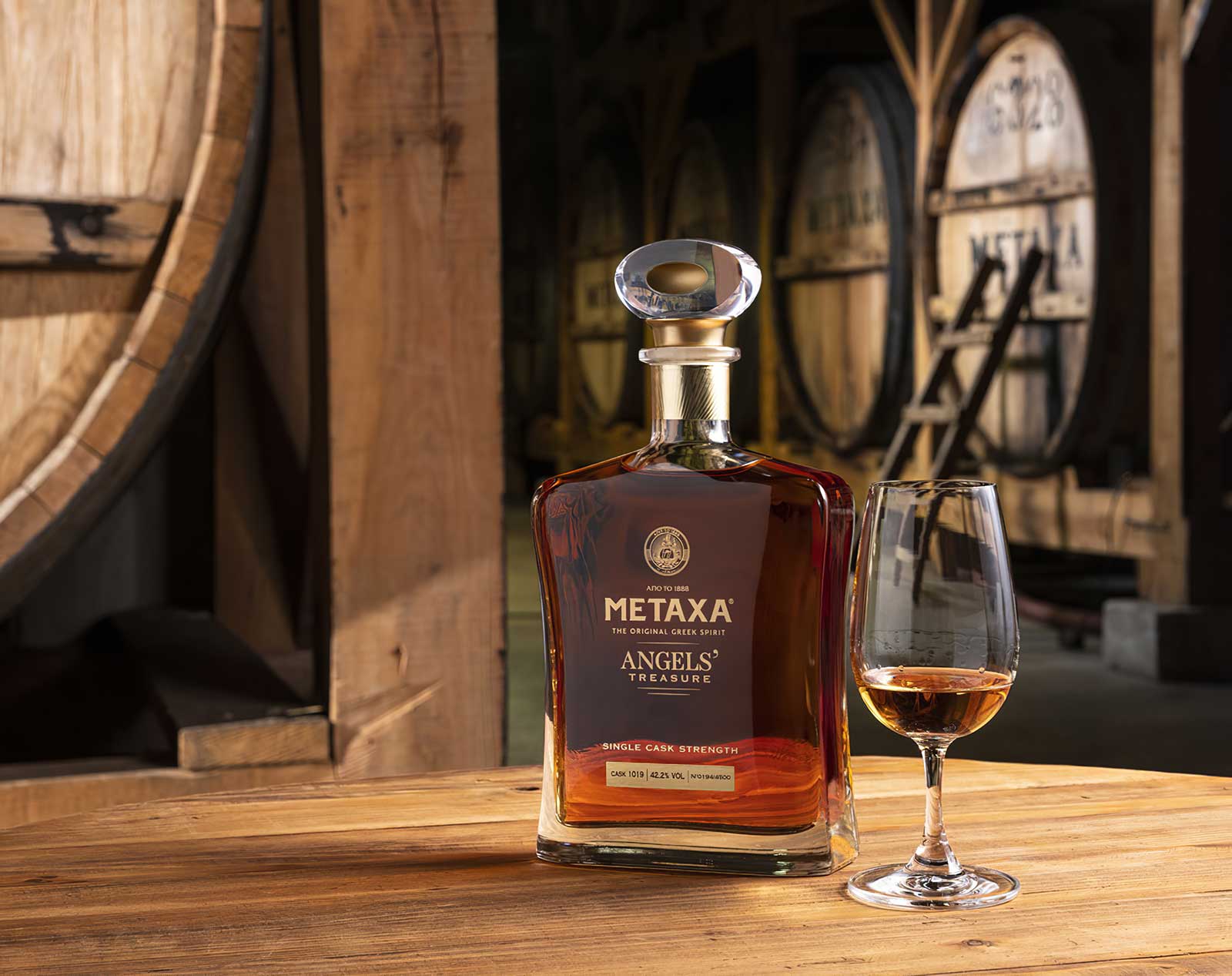 07

Our cocktail of the day is The Forager's Refresher, which will surprise you with its thyme and lemon touch.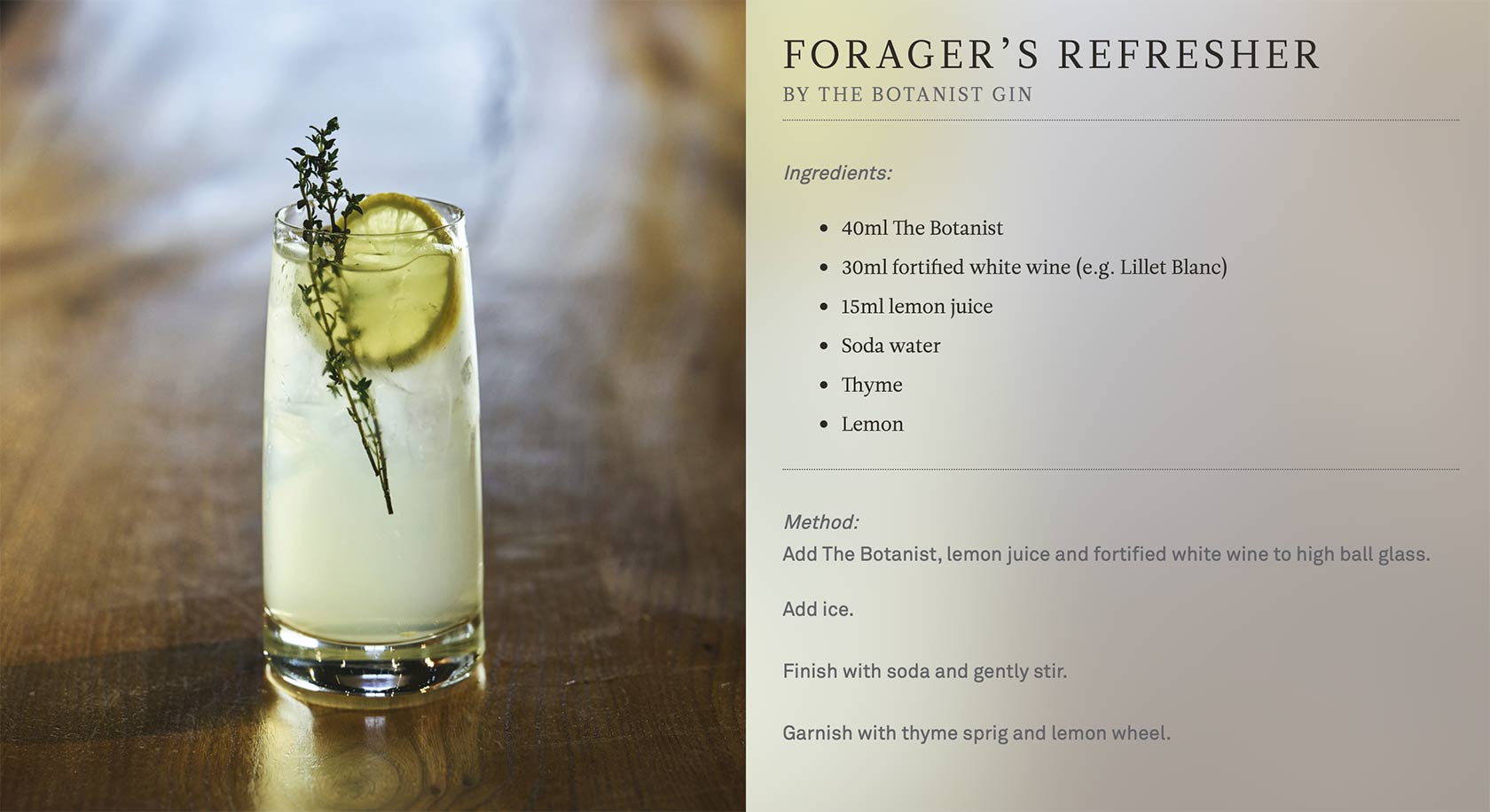 08

Looking for a new tasting experience in 2020 ? If you are a fan of peated whisky, you will like Octomore 10.4, launching in January 2020. Octomore is crafted in the small island of Islay, in Scotland, and is the most peated whisky of the world.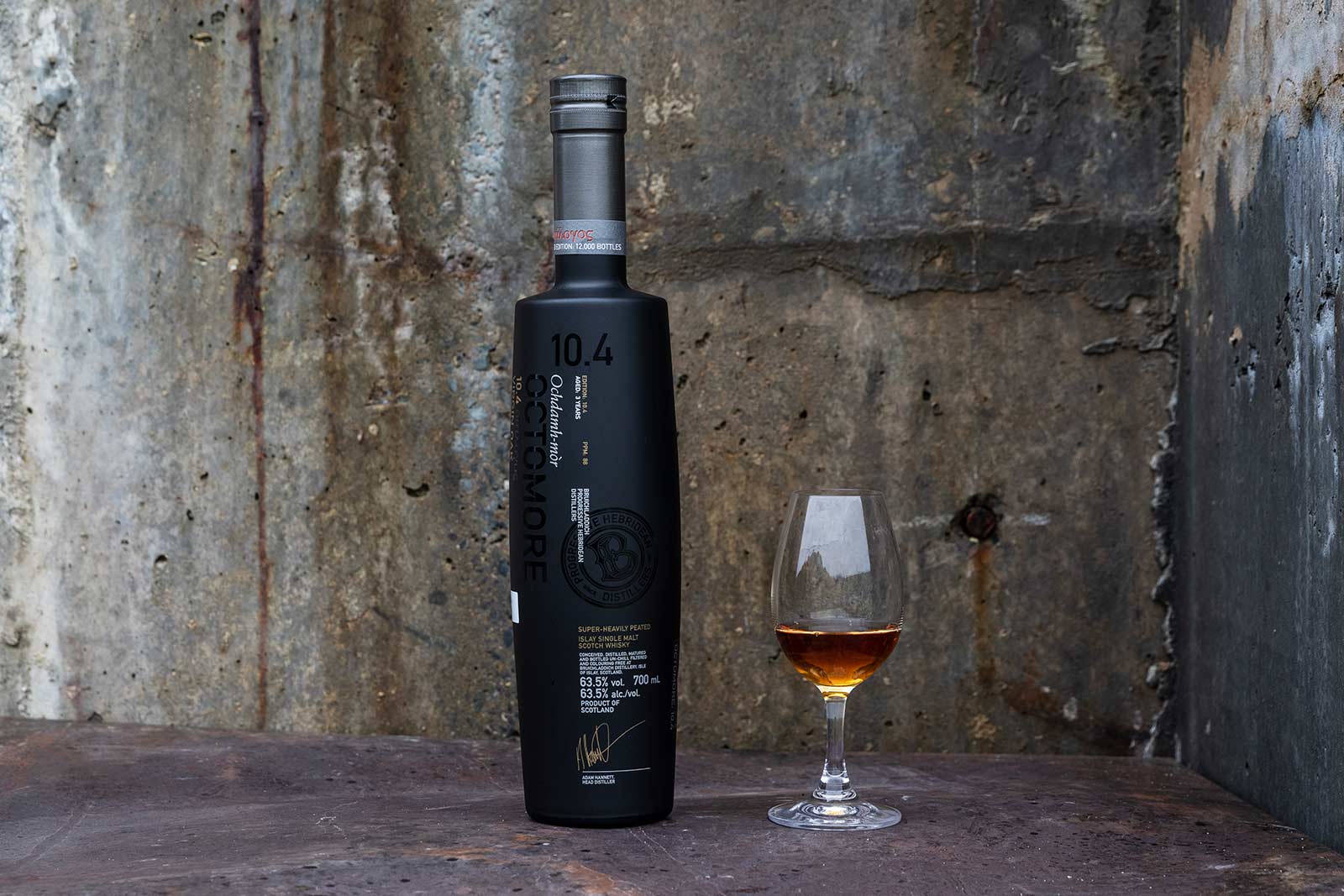 09

We are pleased to introduce Gregoire Scalabre, one of the newest artisans of The Fondation Rémy Cointreau. tGregoire discovered ceramics when he was 10, opened his own workshop in 2002, created the "Arts et Techniques Céramiques » school in Paris in 2005, developed new ceramic sculpting techniques (marble projection on ceramic) and is now exhibiting his sculptures in well-known galleries. The foundation enabled Grégoire to acquire an oven, as he wants to develop his research concerning marble surface processing and mineral coating on ceramics.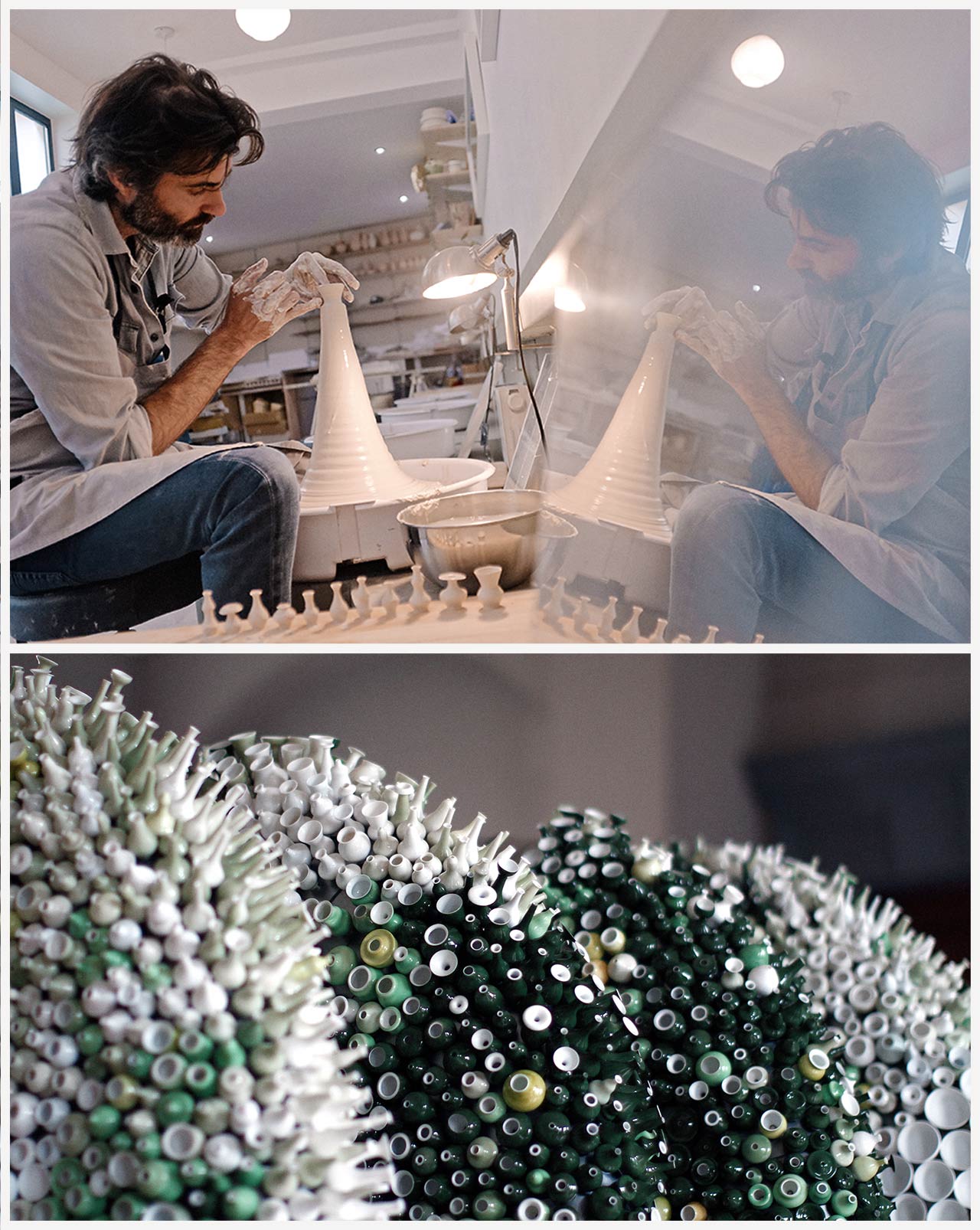 10

To celebrate the year-end holidays and its 170th anniversary, Cointreau invited the French interior designer Vincent Darré to create a Limited Edition for the festive season. So chic!
11

Looking for a gift of exception? Our iconic LOUIS XIII cognac is a blend of 1,200 eaux-de-vie, some of them aged for over 100 years, and bottled in a crystal decanter.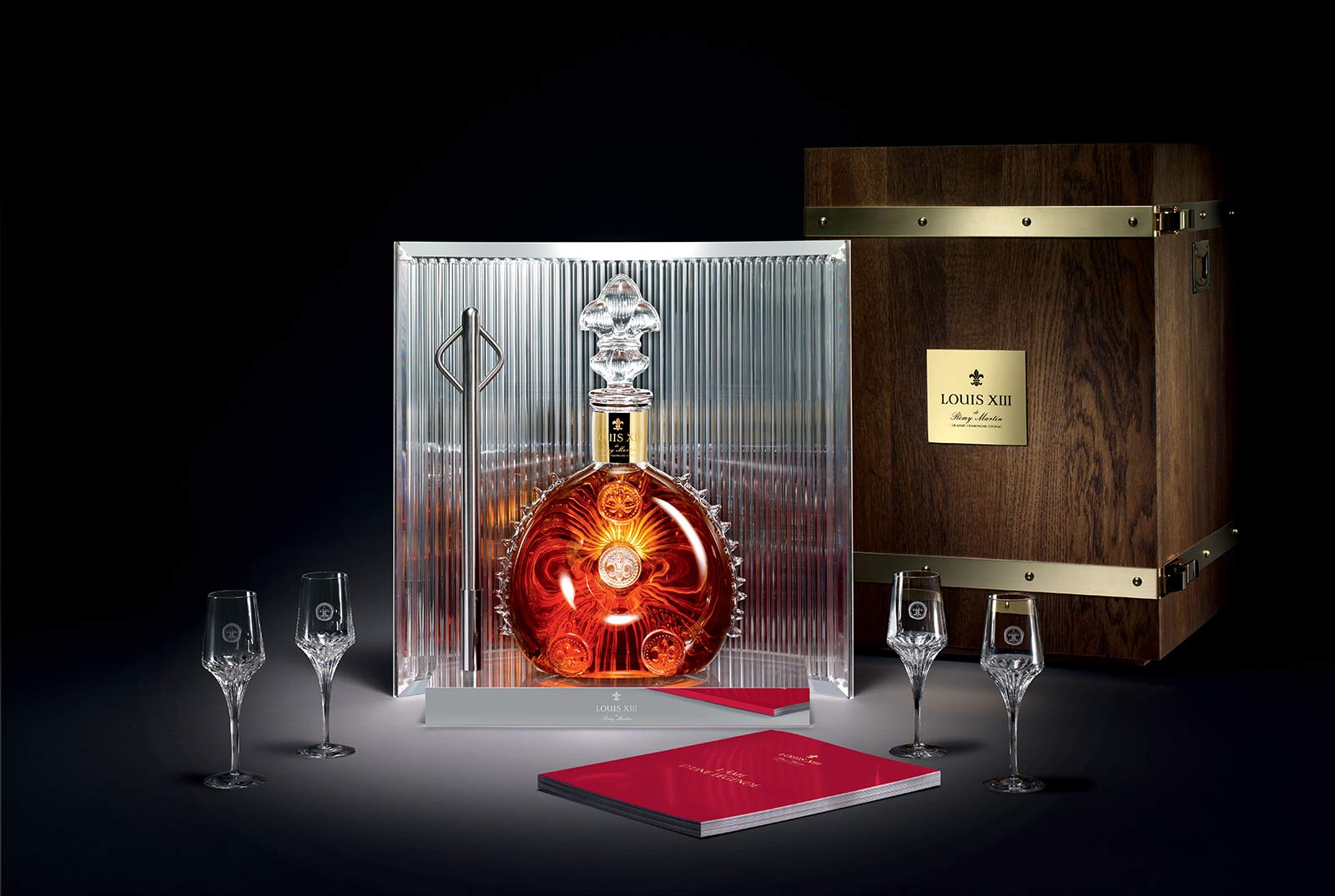 12

From one pole to another, we found the perfect cocktail to toast with: Pole 2 Pole with our Metaxa 12 Stars.
13

People...The second of the three words forming our signature. Between "Terroirs" and "Time". Like a hyphen connecting the two. Because, at Rémy Cointreau we believe each one of us is responsible for keeping alive the connection between terroirs, people and time in the greatest harmony.
14

Let is snow, let it snow…. It's snowing in the French Alps and on the distillery of the Domaine des Hautes Glaces where we craft an organic single-malt whisky.To learn more about it.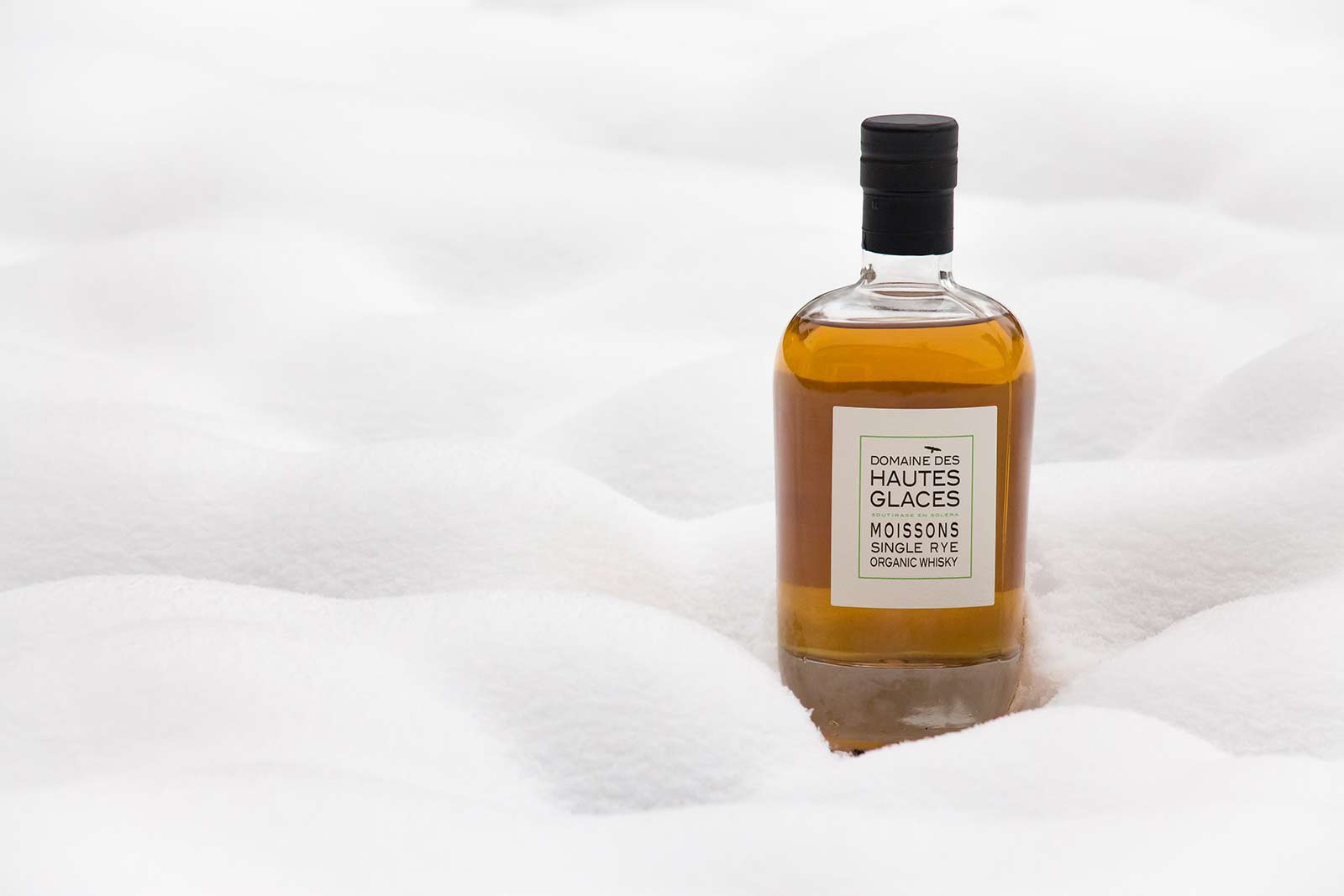 15

We also have some holiday presents for you! We are pleased to introduce the new Mount Gay XO bottle, that will be launched worldwide early 2020! Cheers !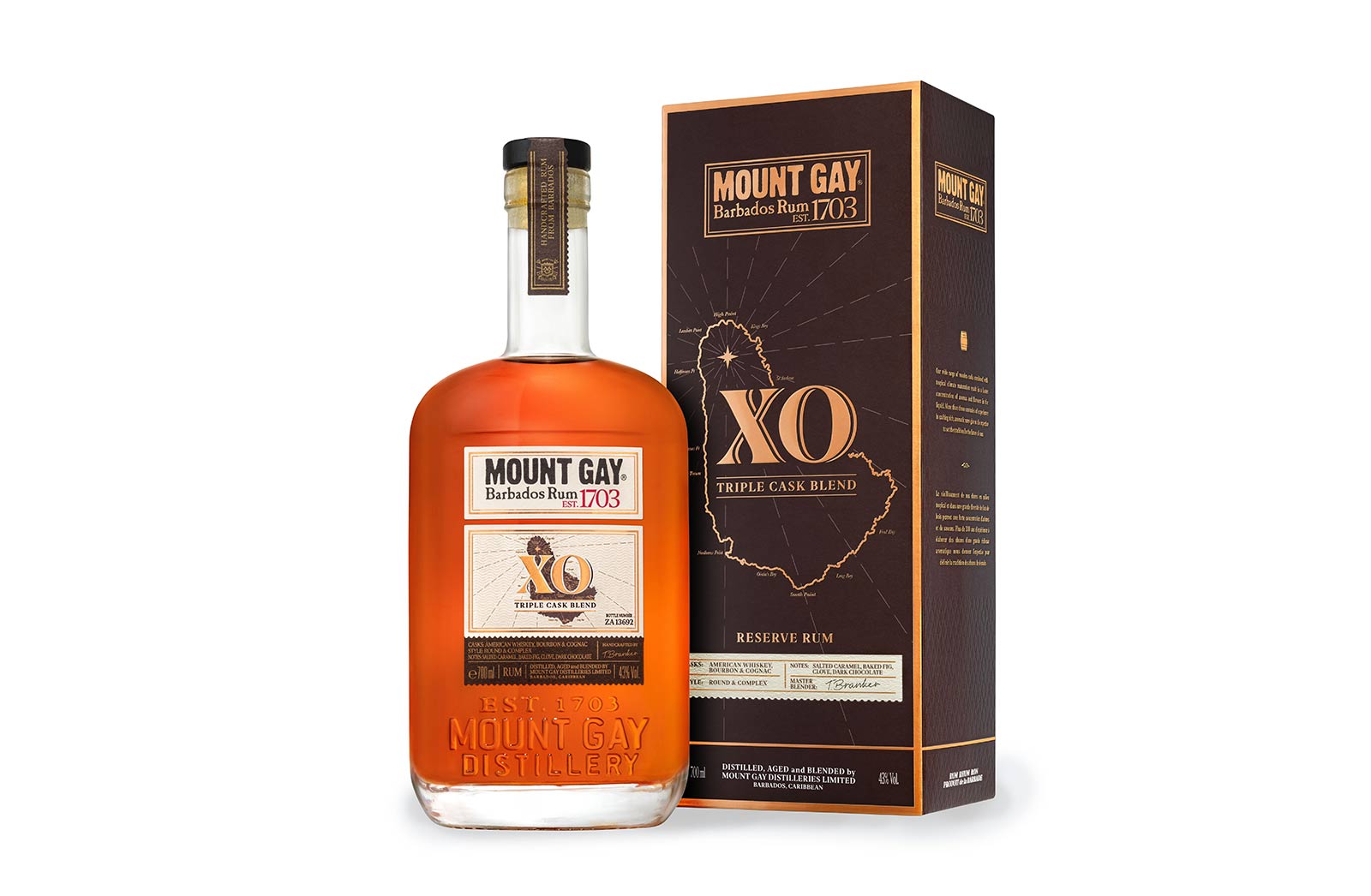 16

Celebrating collective success, the House of Rémy Martin just launched Tercet, a new Fine Champagne cognac inspired by 3 artisans. A perfect blend for moments of exception!
17

Looking for a cocktail recipe with our Bruichladdich single malt whisky? We suggest the timeless Laddie Old Fashioned!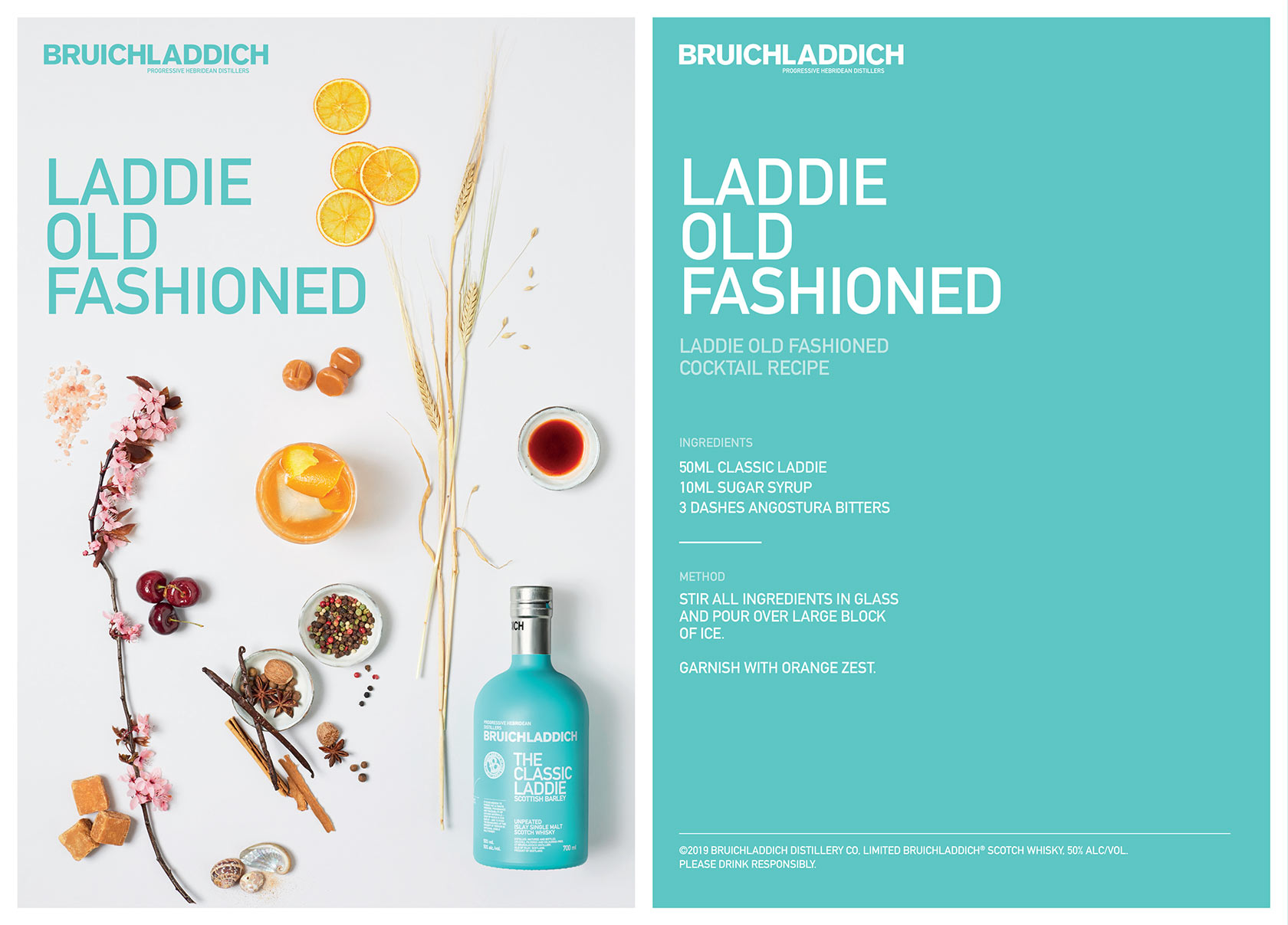 18

Did you know that 42% of the vineyards supplying our cognacs are High Environmental Value certified at level 3? Rémy Martin's goal is to reach 50% by 2022.
19

Wondering what to serve with your cheese platter for your festive dinners? Follow St-Rémy's best pairing ideas! — St-Rémy VSOP & Gruyère Suisse — St-Rémy VSOP & Stilton — St-Rémy VSOP & Camembert AOC — St-Rémy XO & Mimolette Vieille — St-Rémy XO & Fromage de Chèvre Fumé au Bois — St-Rémy XO & Bleu de Laqueuille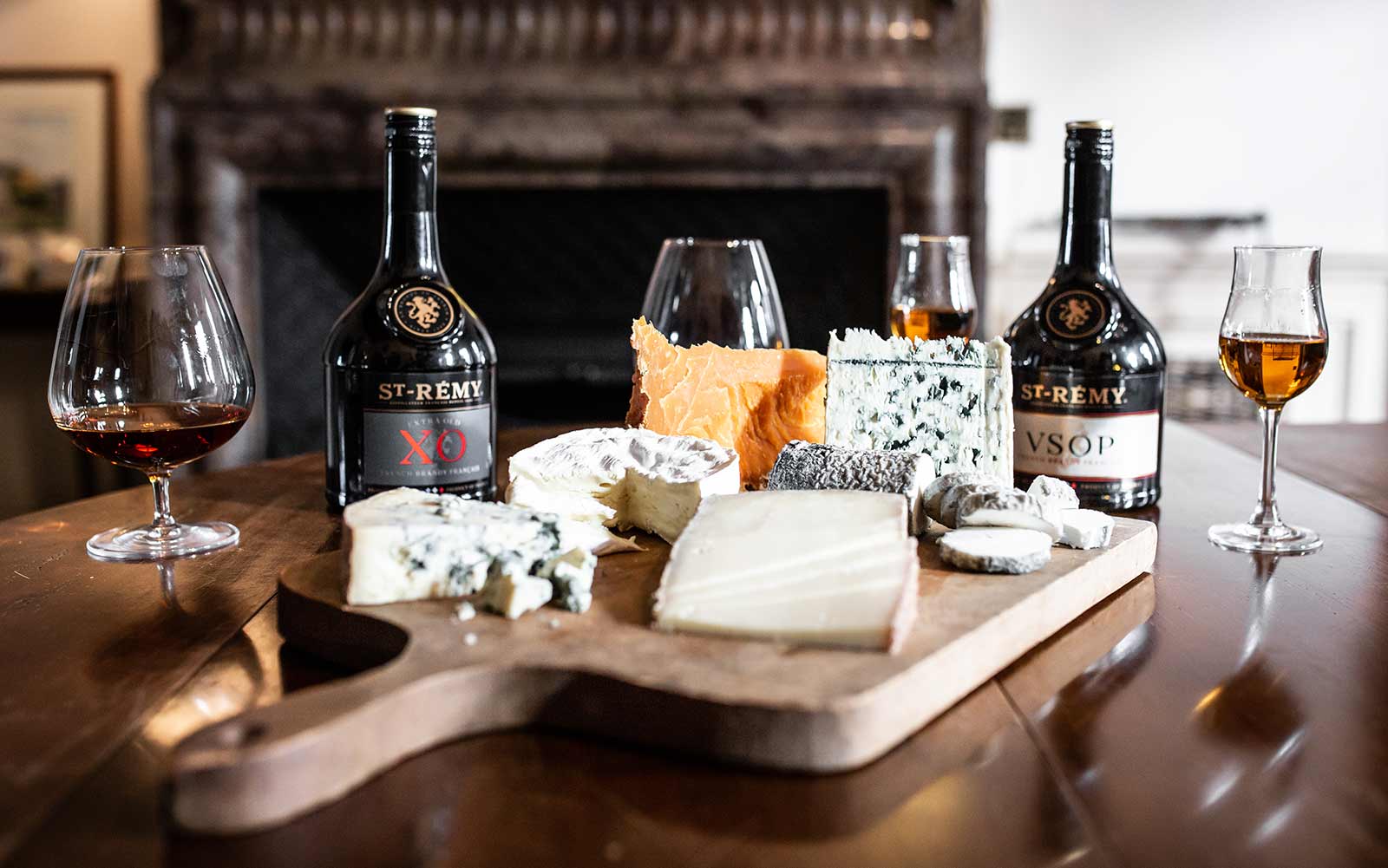 20

At Rémy Cointreau, some of our brands are century-old. We are the guardians of these brands. We have to make sure they survive us for the centuries to come. Thus, our mission is to protect our terroirs, our people and our savoir-faire to pass on to future generations what we inherited.
21

Looking for a cocktail with a French touch to celebrate on New Year's Eve ? Serve your guests the Stoke of Midnight, mixing Cointreau and champagne!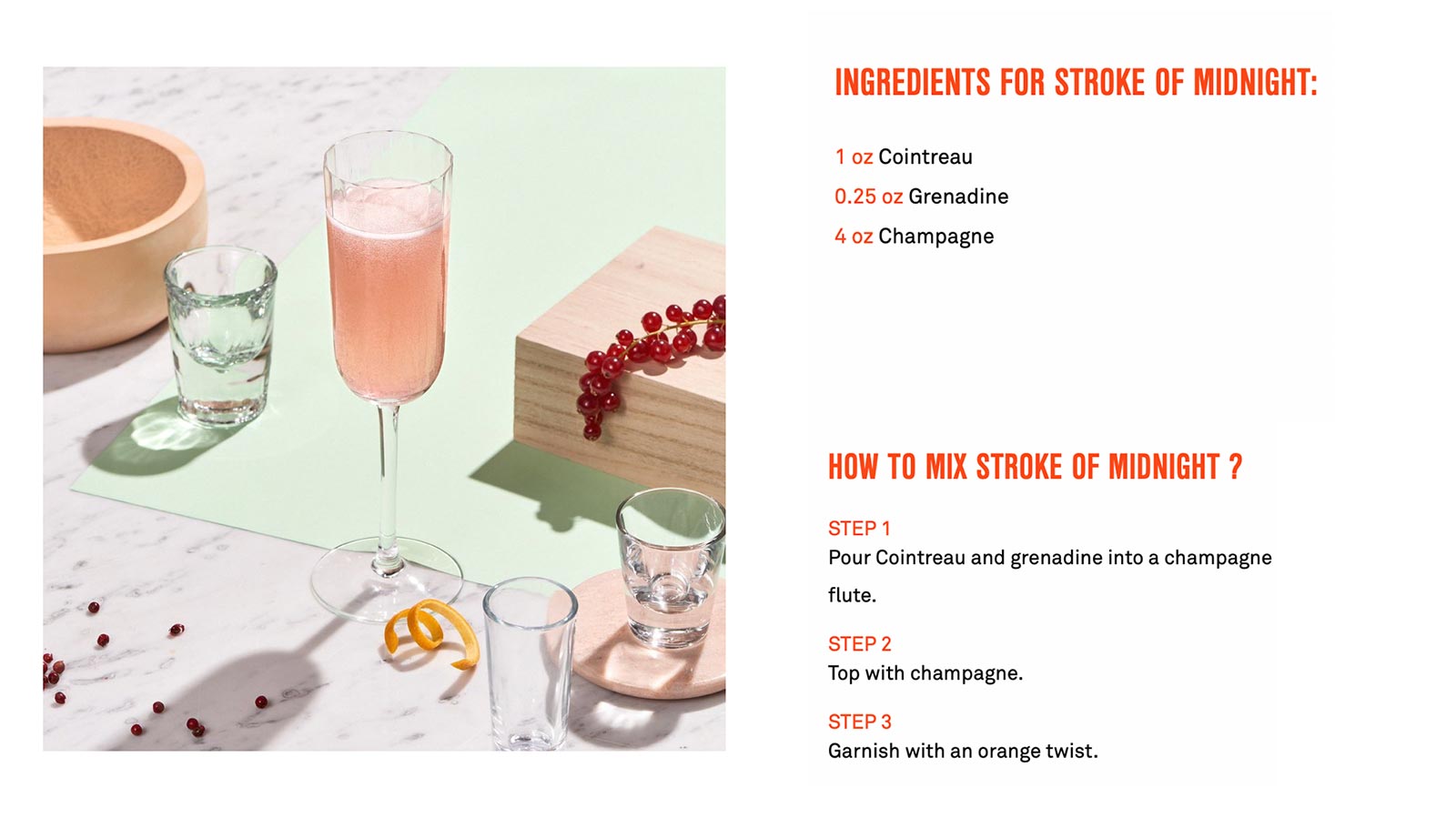 22

Did you know that our Botanist gin is made from 22 hand-foraged local botanicals from the Scottish isle of Islay? Juniper berries, the essential ingredient of all gins, form part of the core botanicals, along with cassia bark, coriander seeds, angelica root, dried lemon and orange peels, licorice, cinnamon and orris roots.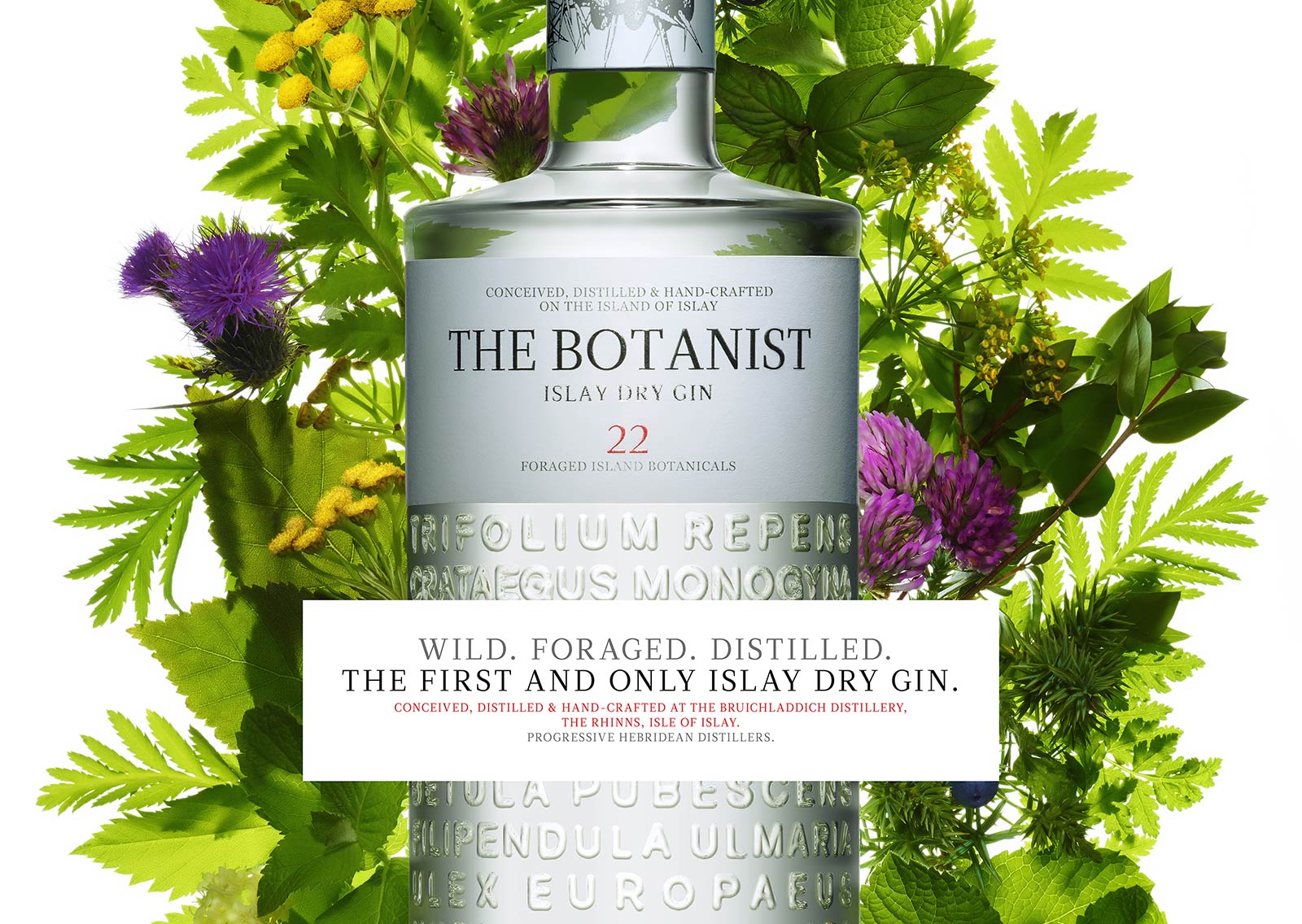 23

A French twist on a British classic for Christmas Eve? We suggest the Grand Tonic, a blend of Rémy Martin cognac, tonic and lemon.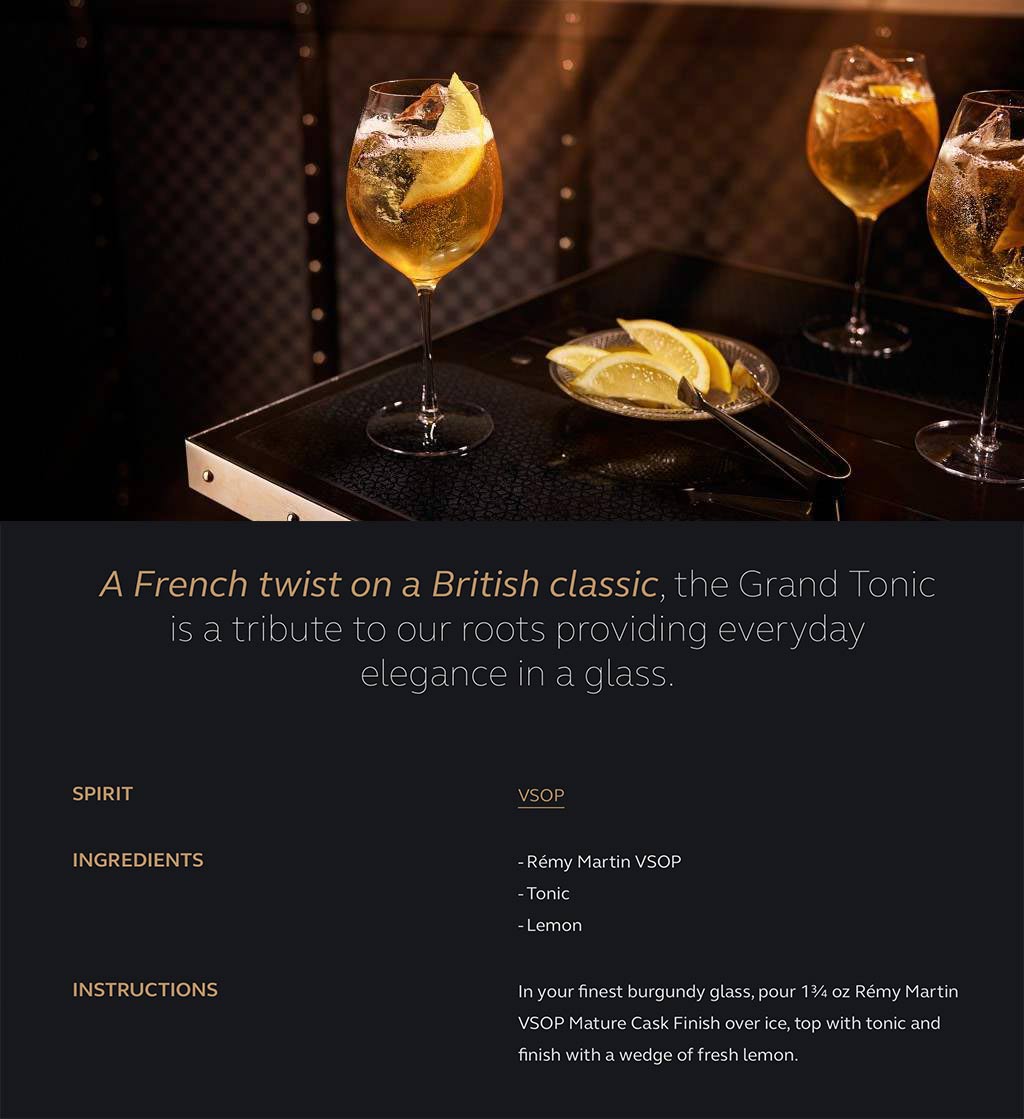 24

We wish you all a Merry Christmas and Happy Holidays with a special toast: the enchanting sound of one note by LOUIS XIII cognac.